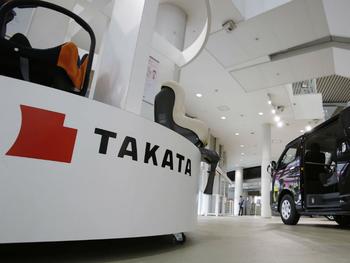 Regulators and lawmakers are pressing forward with getting the Takata airbag inflator recall process moving. 
A new hearing date is tentatively set for March 20, which will speed up a recall process that some lawmakers believe is moving too slowly.
At the hearing, the U.S. Senate Commerce subcommittee that oversees the National Highway Traffic Safety Administration (NHTSA) will focus on the status of Takata airbag inflator recall -- a situation which the NHTSA previously called "the largest and most complex safety recall in US history."
Linked to hundreds of injuries
Back in June, Takata said it had recalled or was expected to recall about 125 million vehicles worldwide by 2019. That figure included more than 60 million vehicles in the United States built by 19 different automakers. 
To date, at least 22 deaths and hundreds of injuries have been linked to Takata airbag inflators, which can rupture under excessive force and send shrapnel flying throughout the passenger cabin. 
Earlier this year, Takata reached a settlement with its creditors, auto industry clients, and representatives for drivers who were injured or killed by its faulty airbags. 
The deal would pave the way for the company to end its Chapter 11 bankruptcy, as well as let Takata sell its non-airbag inflator businesses to Key Safety Systems, a Chinese-owned rival. 
Keeping the process moving
The office of Senator Jerry Moran (R-Kan.), the chairman of the subcommittee, told Reuters that the upcoming hearing would examine the "current manufacturer recall completion rates, the Takata bankruptcy and transition to new ownership under Key Safety Systems, and what all stakeholders including NHTSA are doing to ensure this process continues to move forward."
Senator Bill Nelson (D-Fla.) said in a statement he hopes "we'll finally get a real plan to improve the still woeful recall completion rates."
Just over half of the 40 million inflators recalled to date have been replaced, according to the NHTSA.