---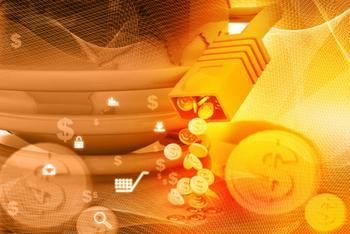 Two members of the U.S. Senate – a Republican and a Democrat – are taking cable TV providers to task for failing to provide refunds to consumers who have been overcharged.
Sen. Rob Portman (R-OH) and Sen. Claire McCaskill (D-MO) conducted a year-long probe of cable and satellite TV providers. Portman, Chairman of the Senate Permanent Investigations Subcommittee, says the panel looked at thousands of documents and interviewed a number of witnesses about the consumer practices of Comcast, Charter, Time Warner Cable, Dish Network, and DirecTV.
At a hearing Thursday, the lawmakers focused on the companies' billing and customer-service practices.
"Our joint report outlines troubling findings about the practices of two cable companies that have consistently failed to provide refunds to customers who they know they have overcharged, including thousands of people in my home state of Ohio," Portman said.
The two offenders, he charged, are Charter Communications and Time Warner Cable, which recently merged. While all the companies have systems in place to track customer overcharges, Portman said not all act on the information.
"During the time period examined by the Subcommittee, Time Warner Cable and Charter Communications made no effort to trace equipment overcharges they identified and provide refunds to customers," Portman charged. "Instead, their practice has been to just pocket the past overcharges."
Charter responds
In a statement supplied to ConsumerAffairs, Charter Communications said it had invested $7 billion since 2012 in network improvements and added more than 7,000 jobs to improve customer relationships.
"An audit of our set-top boxes charges over the last nine months found them to be over 99% accurate," the company said. "To move us closer to 100% accuracy and permanently resolve this issue, we have installed new controls to ensure discrepancies are caught and eliminated on a daily basis. Charter customers who were incorrectly charged for set-top boxes are being notified and given a 12-month credit for these fees."
Portman said the subcommittee asked Time Warner Cable for specific information about overcharges in the lawmakers' home states. He said that during just the first five months of 2016, Time Warner Cable overbilled up to 11,000 customers in Ohio a total of $108,000. He said last year alone, Time Warner estimated it overbilled 40,000 Ohio customers to the tune of $430,000.
"And rather than correct the mistake by refunding the overcharges, the company just kept the money," Portman said. "In my view, that is a rip-off of Ohio consumers."
McCaskill's first hand experience
McCaskill knows about the issue first hand. She recently had a testy 26-minute conversation with her cable provider's customer service rep, trying to remove an unauthorized charge from her bill. She's posted a 15 minute excerpt from that conversation on her Senate website.
"Consumers in every corner of the country share common experiences about fending for themselves against customer service and billing practices by TV providers that are at best confusing, and at worst deceptive," McCaskill said.
The Missouri lawmaker said some companies apply unnecessary fees that can be removed from your bill if you know to call and ask. She said even when directly asked, a customer service representative may not inform you of the lowest price available.
Based on data provided to the Subcommittee, Portman estimates Time Warner Cable will overbill its customers nationwide an estimated $2 million for equipment charges in 2016, and will not offer refunds.
What happens now? Portman says one answer is for consumers to have more options when it comes to television service, so when one provider proves unsatisfactory, it will be easy to go to another.
---