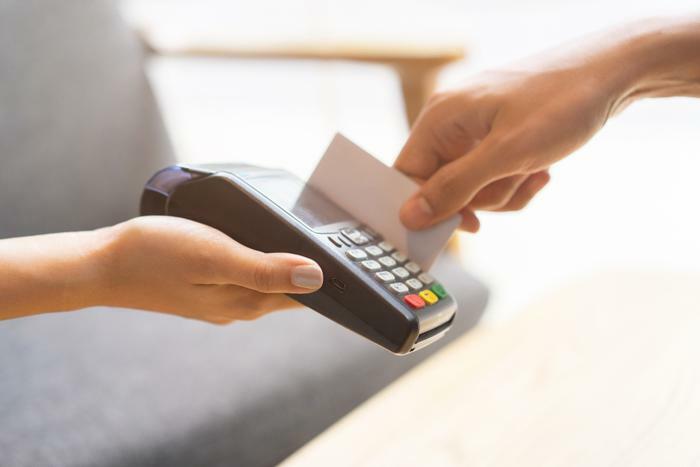 Credit card networks are raising "swipe fees," a move that will increase costs for businesses and will almost certainly be passed along to consumers in this inflationary environment. However, the networks are getting pushback from retailers and members of Congress.
Executives from Visa and Mastercard appeared before a Senate committee this week to explain last month's increase in interchange fees, which are collected on every purchase to compensate banks for antifraud efforts and pay for rewards programs.
Officials from both companies said they are sensitive to the issues facing small businesses. Executives from Visa said the company is reducing fees for most small businesses, and Mastercard officials said they have reduced fees on transactions below $5.
But industry estimates show that businesses that accept Visa and Mastercard will still pay more in fees. By some estimates, the increases could be as much as $475 million.
'Sweetheart deal'
"The credit and debit card systems are not competitive marketplaces," said Sen. Richard Durbin (D-Ill.), who wants new regulations to promote competition. "It's a sweetheart deal for the dominant networks, for the biggest banks, and for certain cardholders who have ritzy rewards programs, but the average small business and the consumer, they pay the price." 
The National Retail Federation (NRF) agrees. A representative of the trade group told the committee in a letter that businesses that accept credit cards – small businesses in particular – need more choices.
"Ongoing and unwarranted increases in swipe fees are especially damaging to small retailers," NRF Chief Administrative Officer and General Counsel Stephanie Martz said. "We have heard many stories from small retailers about the extreme challenges posed by the current payments system and Visa and Mastercard's continuing monopoly. It is small retailers who are calling for swipe fee reform more than any other segment of our industry."
The pandemic's effect
The pain small businesses feel may have increased significantly since the start of the pandemic. Since the spring of 2020, consumers have used payment cards more than cash. There was even a coin shortage that prompted consumers to use plastic if they didn't have exact change. 
When a greater percentage of purchases are made with credit cards, a business pays a swipe fee on an increasing percentage of its sales, reducing its profit margin.
"When we first opened our business, credit card transactions accounted for approximately 40% of our business," said John Morman, owner of Celtic Tides gift shop, in Lexington, Va. "Now the credit card share is about 80% of transactions."
To make matters worse, Morman says the fees have risen and that the time taken before funds appear in his business' account gets longer. 
Consumers are also shouldering part of that burden. The NRF estimates that the average American family pays over $700 a year in price hikes that businesses impose to cover swipe fees.