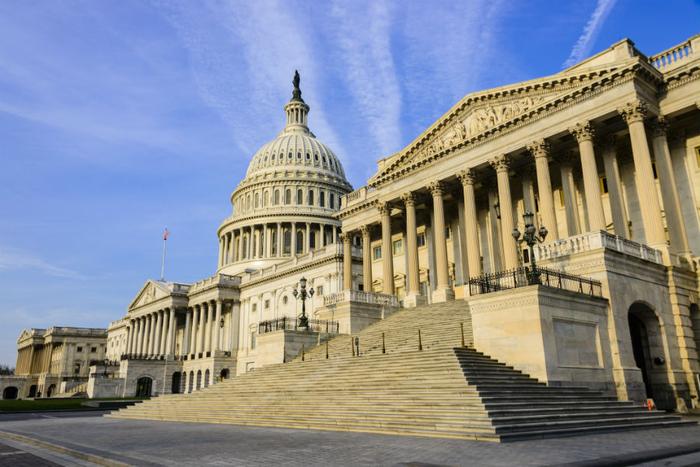 With no end in sight to the longest government shutdown in history, the Senate is preparing to step into the fray.
Senators will vote on two measures Thursday to fund the U.S. government and end the partial shutdown. The measure offered by Senate Republicans provides $5.7 billion to begin construction of a wall between the U.S. border with Mexico, a key Trump campaign issue in 2016.
The Democrats have offered a proposal to fund the government through February 8. That measure doesn't contain a dime for a border wall. Though Thursday's action is centered in the Senate, House Speaker Nancy Pelosi has been adamant that Democrats will not support any funding for wall construction.
Because any measure in the Senate will require 60 votes for approval, hardly anyone expects either of the measures to prevail.
Blame game
Meanwhile, as the toll of a month without pay begins to weigh on 800,000 federal employees, Democrats and the White House are blaming each other for the stalemate. Trump has said he is willing to negotiate but claims the Democrats aren't interested. For her part, Pelosi has begun referring to the shutdown as the "Trump shutdown."
To date, there hasn't been much polling to reveal who the public holds responsible. From a historical perspective, it is interesting to note that the 1995 government shutdown occurred when President Clinton refused to sign a spending bill that that not meet his spending request for education, the environment, and Medicare.
It is generally believed that the public eventually held Congress, then controlled by Republicans, to blame and the GOP eventually caved, giving Clinton his requested funds.
Partisan rancor
Adding to the partisan rancor, Pelosi has informed Trump that the government shutdown has impacted Capitol Hill security and that she does not think it wise for him to deliver his scheduled State of the Union message next week.
Not long afterward, the White House informed Pelosi that an Air Force jet was not available for her planned visit to the troops overseas and that she should plan to fly commercial.
Amid this poisonous atmosphere, the New York Times speculates that the expected failure of both Senate bills to reopen the government, even if they fail to pass, might lead to serious bipartisan negotiations.