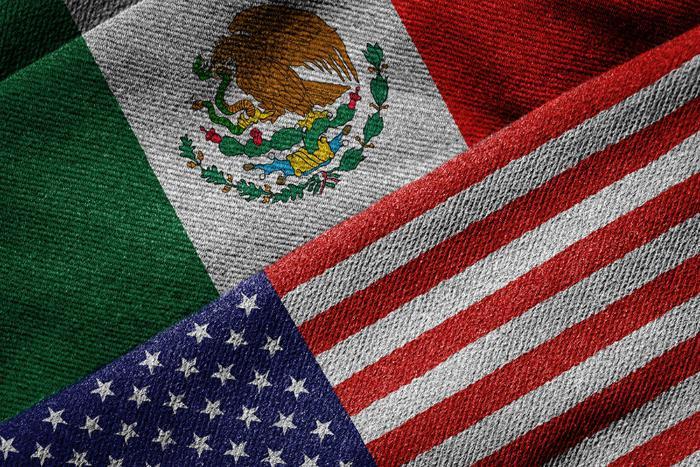 President Trump is running into a wave of opposition to his threatened tariffs on Mexico, and it isn't coming from the usual sources. It's coming from Republicans in the U.S. Senate.
Tuesday morning, Trump said GOP senators would be "foolish" to try to block a proposed tariff on Mexico, aimed at forcing that country to take strong steps to stem the flow of illegal crossings into the U.S. He then dispatched two administration lawyers to Capitol Hill to explain what the administration was doing and why.
According to the New York Times, the meeting didn't accomplish its goal. Quoting sources in the meeting, the Times reports Sen. Ted Cruz (D-Tex.) was particularly blunt, telling the two lawyers to deliver a message to the Oval Office.
"You didn't hear a single yes," Cruz reportedly said, calling the proposed 5 percent tariff on Mexican imports a $30 billion tax hike on Texans.
Veto-proof vote
Sen. Rob Johnson (R-Wisc.) went on the record, telling the Times that it would be a mistake for Trump to call the Senate Republicans' bluff because the vote to block the tariffs would be overwhelming and veto-proof.
"The White House should be concerned about what that vote would result in, because Republicans really don't like taxing American consumers and businesses," Johnson told the newspaper.
At last word, Trump planned to move ahead with the tariffs on Mexico on June 10. Previously, he had said the import tax would gradually rise to 25 percent until Mexico clamped down on illegal border crossings.
While Trump is in Europe, U.S. and Mexican officials are scheduled to meet later today to find some resolution to the standoff. Mexican Foreign Minister Marcelo Ebrard is in Washington to participate in the meeting, hosted by Vice President Mike Pence.
The Mexican tariff threat came just a week after U.S., Canadian, and Mexican negotiators put the final touches on a new North American trade agreement. The tariff threat also comes amid worsening trade tensions between the U.S. and China. The increasing use of tariffs as a negotiating tactic appears to be worrying to the president's friends and foes alike.
Automakers would be especially affected by a round of Mexican tariffs since many cars and trucks sold in the U.S. are made in Mexico. Toyota said Tuesday the tariffs would cost its suppliers $1 billion.
Consultancy LMC Automotive tells Reuters that the auto industry could absorb a 5 percent tariff for a month. Should the tariff rise to 25 percent and last a few months, the firm predicts it would devastate the industry.