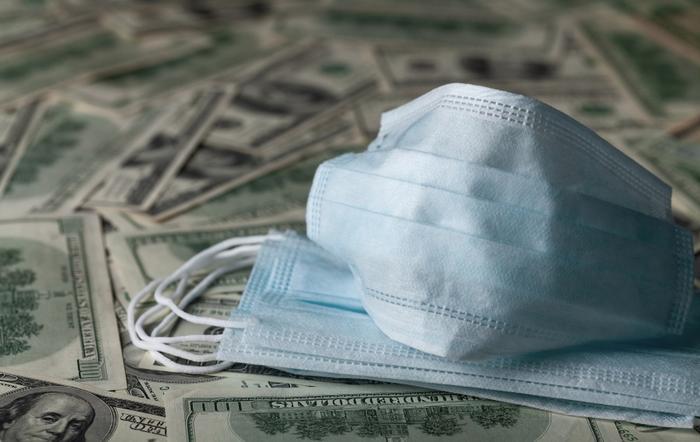 Republicans and Democrats in the Senate have reached an agreement on provisions of a massive coronavirus (COVID-19) aid package that contains loans to businesses and direct payments to Americans. A vote could come later today.
The measure, which allocates close to $2 trillion, is aimed at keeping key industries afloat and Americans financially solvent when many have suddenly lost their jobs.
The measure was drafted late last week under the direction of Senate Majority Leader Mitch McConnell (R-Ky.), but Democrats objected to some of the provisions that aided businesses. Two days of intense negotiations between the Trump administration and Democrats in the Senate resulted in compromises that all agreed to.
The full content of the legislation has not been released, but the major provisions of the measure are believed to include:
Direct cash payments to individuals. Early drafts specified an amount of $1,200 per adult;

An increase in unemployment benefits of $600 for four months;

Loans totaling $350 billion for small businesses. Early drafts included a provision that would forgive loans used to meet payroll expenses if the business did not lay off any staff over a four month period;

A $150 billion investment in the U.S. health care system; and

Another $150 billion payment to state and local governments.
The measure also contains low-interest loans to major industries such as airlines. Major airlines have seen their passenger traffic plunge in the last week. On Tuesday, Delta Airlines' debt was downgraded to "junk bond" status.
Rare compromise
Agreement on the bill required something that has been rare in Washington in recent years -- bipartisan cooperation. McConnell's original bill was crafted by the Republican leaders of key Senate committees, working with the ranking Democrats on those committees.
When progressive Democrats in the House objected to the original draft, charging that it helped businesses more than individuals, McConnell negotiated with Senate Minority Leader Chuck Schumer (D-N.Y), with Treasury Secretary Steven Mnuchin joining the talks.
In particular, Democrats balked at a provision providing about $500 billion to corporations, working in concert with Federal Reserve loans. Democrats demanded more oversight on how the money is dispensed, so the legislation creates an inspector general and oversight board to control the funds.
House Speaker Nancy Pelosi (D-Calif.) has said that she is prepared to act quickly on legislation that is approved by both Democrats and Republicans in the Senate, but she acknowledged that objections from individual members of her caucus had the potential to slow final passage of the aid bill.