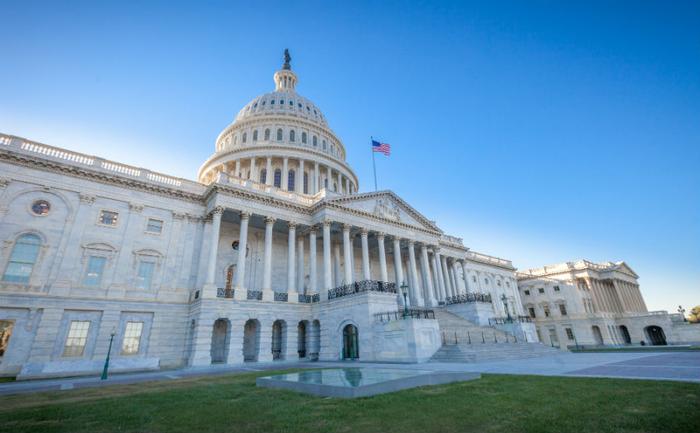 Amid partisan wrangling in the House over the proposed impeachment of President Trump, the Senate has voted 74-20 in favor of a spending bill to keep the government operating through December 20. The House has already approved the measure and President Trump signed it Thursday.
The bill heads off a potential government shutdown at a time when Republicans and Democrats are engaged in heated political opposition. The next step is for the House and Senate to come to some agreement on how the money should be spent through September of next year.
It's still possible that the impeachment inquiry being staged in the House Intelligence Committee could lead to a political impasse on the budget. 
If the House impeachment inquiry is reaching its peak in December when the budget bill comes up again, it's possible that political acrimony could derail the process. Politics is also involved in the budget process itself because Trump is requesting funds to construct a wall along the U.S. southern border. Democrats have been adamantly opposed.
Not uncommon
Government shutdowns have not been uncommon during the Trump administration. A year ago, a government shutdown dragged through the holidays. At that time, Democrats' refusal to vote for money for a border wall, insisted upon by the president, led to the shutdown.
While this week's vote should head off an unscheduled government vacation, there is no guarantee that it will. If partisan disputes over impeachment poison the atmosphere, it's possible lawmakers on both sides of the aisle may view a shutdown as preferable to compromise.