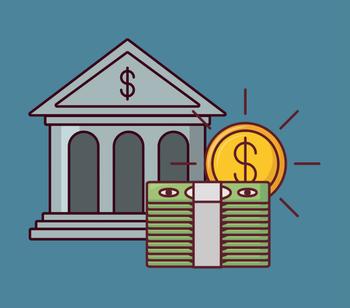 A procedural vote in the Senate has cleared the way for passage of revisions to the Dodd Frank Financial Reform Law, which was passed in the wake of the 2008 financial crisis.
Thirteen Democrats joined Republican senators in voting to cut off debate after the chamber settled on an amended bill, which will now head back to the House where final passage is expected.
The changes mostly affect banks, freeing smaller institutions from Dodd Frank's strict oversight from the Federal Reserve. Foreign banks, no matter their size, will remain under the tougher Fed rules, but domestic banks with less than $250 billion in assets will not.
Opponents' complaints
Liberal Democrats in the Senate are highly critical of that provision, saying it gives a pass to many large regional banks, not just smaller community banks for whom the exception is intended.
"Sure, our financial regulations need work," Sen. Elizabeth Warren (D-Mass.) said in a speech on the floor of the Senate. "There are things we could do to reduce the load on community banks. And there are still big dangers to consumers we should take up. But this bill isn't about the unfinished business of the last financial crisis. This bill is about laying the groundwork for the next one."
Opponents also attacked provisions of the bill that they said would roll back protections for minorities seeking home mortgages. They argue the revision would disrupt data collection and reporting on the ethnicity, race, and sex of borrowers.
Community bankers back the bill
The Independent Community Bankers of America, a trade group that has been a strong advocate for the legislation, said changes to Dodd Frank would not affect this information collection, known as HMDA data.
"Those community banks that have been required to collect and report HMDA data on covered mortgage loans will continue to do so and report on an annual basis as they did for decades until the Consumer Financial Protection Bureau dramatically expanded reporting mandates in 2015," said ICBA President and CEO Camden R. Fine. "S. 2155 takes a common-sense approach to ensure necessary data will continue to be reported without overburdening low-volume lenders."
The bill's opponents also take issue with a provision that requires credit reporting agencies to provide free credit monitoring for consumers whose records are hacked, but it requires consumers who receive free credit monitoring to waive their right to sue.