---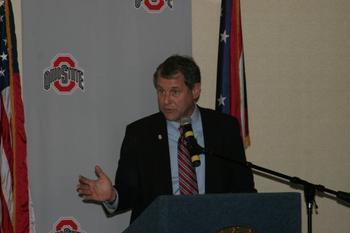 The three major credit reporting agencies are coming under increasing scrutiny, the latest a Senate hearing called for tomorrow (Wednesday) by Sen. Sherrod Brown (D-Ohio).
Brown, Chairman of the Senate Banking Subcommittee on Financial Institutions and Consumer Protection, said access to credit is critical for getting the economy back on track and creating jobs.
Brown's office said the hearing will examine the credit reporting market, consumer understanding of credit reports, and expanding oversight of key players in the credit reporting industry.
8 million complaints
A report released last week by the Consumer Financial Protection Bureau (CFPB) found that consumers filed 8 million disputes to credit reports last year.
The CFPB report came on the heels of a multipart investigation by The Columbus Dispatch. The Dispatch analyzed nearly 30,000 consumer credit report complaints filed with the Federal Trade Commission (FTC) and attorneys general during a 30-month period beginning in 2009. Dispatch investigative reporters spent more than a year documenting multiple cases of mistaken identities, mixed files, and inaccuracies on credit reports.
The Columbus Dispatch found that more than half of consumers who filed credit report complaints with the FTC had been unable to resolve their complaints through the normal dispute process with the credit bureaus.
Brown said he is working to ensure that consumers have access to clear and accurate credit reports and a fair system to dispute inaccurate claims. In March, Brown wrote to CFPB Director Cordray urging the watchdog agency to use its authority under the Fair Credit Reporting Act (FCRA) to investigate and curtail consumer abuses in the credit reporting industry.
---