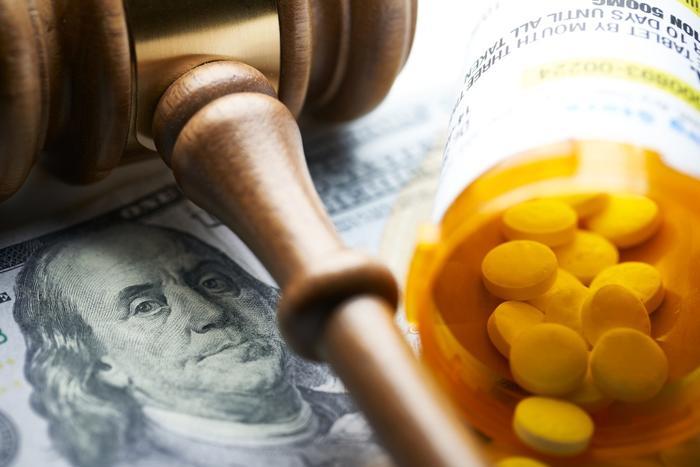 Congress continues to look at how prescription drugs are priced, with an eye toward curtailing spiraling costs to consumers. And with an election year looming, it appears to be the one issue that both Republicans, Democrats, and the president might agree on.
The Senate Special Committee on Aging held the third in a series of hearings on the topic Wednesday, exploring how drugs become generic and how they are discounted by a series of rebates to patients with health insurance coverage.
Committee Chairwoman Sen. Susan Collins (R-Me.) said she believes it is important for Congress to keep strong incentives in place so pharmaceutical companies will continue to take risks and innovate.
"But we must do more to ensure that essential medicines are more affordable, that their prices are transparent, and that their competitors are not blocked, once their patents have expired, by gaming of the patent system," Collins said. "One thing is certain, our drug pricing system is opaque and rife with misaligned incentives."
Scrutinizing rebate arrangements
Vicki Robinson, senior counselor for Policy Office of Inspector General Department of Health and Human Services (HHS), testified that her agency is formulating a proposed rule that could alter existing rebate arrangements that she says have proven to be "ineffective at, and counterproductive to," lowering the cost of prescription medication.
"Rebates may be harming federal healthcare programs by increasing list prices, preventing competition to lower drug prices, discouraging the use of lower-cost brand or generic drugs, and skewing formularies," she said.
The prescription drug distribution chain is complicated and involves a number of players. These participants' agreements will determine how much a patient's health insurance pays for prescription drugs and what the patient pays out of pocket.
Drug companies routinely mark up the list price of a drug to compensate for the series of discounts. But patients without health insurance usually pay the full price.
Industry response
The Pharmaceutical Care Management Association (PCMA), which represents pharmacy benefit managers (PBM), applauded the committee for its hearings on drug prices and said it agrees that policy changes are necessary to lower prescription drug costs.
"The most effective way to lower prescription drug costs is through increased competition in the marketplace," said PCMA President J.C. Scott. "PCMA supports a number of legislative and regulatory policies to increase competition and build on market-based tools in public programs and private health insurance. When real competition exists in the marketplace PBMs can most effectively negotiate with drug manufacturers to reduce drug costs."
But the group expressed concern that the Trump administration's proposed rebate rule will "significantly increase taxpayer costs and beneficiary premiums."
Dr. Janet Woodcock, Director of the Center for Drug Evaluation and Research for the Food and Drug Administration (FDA), told the committee that the agency is working to increase the number of generic drugs on the market as a way to lower prices.
She said the agency wants to curb list price increases, reduce financial burden on beneficiaries, improve transparency, and reduce the risks associated with rebates inappropriately influencing formulary placement or inducing business payable by Medicare Part D or Medicaid.