---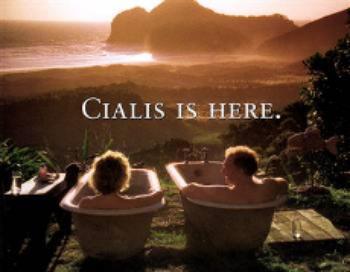 A Senate bill seeks to end the tax break drug companies enjoy when they spend money advertising prescription drugs to consumers.
"Doctors and medical professionals are in the best position to provide information to patients, not drug company advertisers aiming to make a profit," said Sen. Al Franken (D-MN), who introduced the measure. 
"As it stands now, prescription drug companies have been spending billions of advertising dollars trying to encourage Americans to buy the most expensive drugs -- even when cheaper, equally effective drugs are on the market," said Franken, a member of the Senate Health Committee. "My bill would end tax breaks that encourage brand name drug advertising, and I'm going to be fighting to get it passed into law. This is just a commonsense measure to help cut down health care costs."
Not surprisingly, drug companies and the advertising industry aren't on board. The Association for National Advertisers called Franken's bill a "misguided attack on an important speech category."
"Advertisers big and small firmly believe that any change in the treatment of direct-to-consumer (DTC) advertising would set the U.S. back decades in terms of the information available to consumers and patients. Consumers should have more information about their health, not less," said Dan Jaffe of the advertisers association, whose members include not only consumer goods manufacturers but also such well-known non-profits as the American Cancer Society, Habitat for Humanity, and Sesame Workshop.
Medical costs
Franken's bill would eliminate tax deductions for direct-to-consumer ads, which Franken said would encourage drug companies to focus on developing new drugs instead of "marketing schemes."
In a news release, Franken said the consumer ads "drive up demand for new and higher-cost prescriptions and treatments, which increases overall medical costs for American families and seniors."
Moreover, he said, the ads tends to minimize the risks of the medications being promoted while overemphasizing their benefits, possibly discouraging patients and providers from seeking out more appropriate and effective medications.
In 2014, spending on prescription drug advertisements reached $4.5 billion - a 30 percent increase from 2012. The United States and New Zealand are the only countries that explicitly allow direct-to-consumer marketing for prescription drugs. The American Medical Association (AMA) has called for a ban, indicating that these advertisements encourage expensive treatments, despite the existence of more affordable alternatives.
But Jaffe of the adveretisers associatin says the ads fill a need.
"They provide consumers information on prescription drugs that often can be lifesaving or life enhancing," he said in a statement to ConsumerAffairs. "Studies by the Center for Disease Control have demonstrated that consumers are often seriously under informed about dangerous health risks such as heart disease, stroke, diabetes and many other categories. Also, many of these risks are not immediately apparent so consumers may not go to a doctor till they have a serious health event."
---