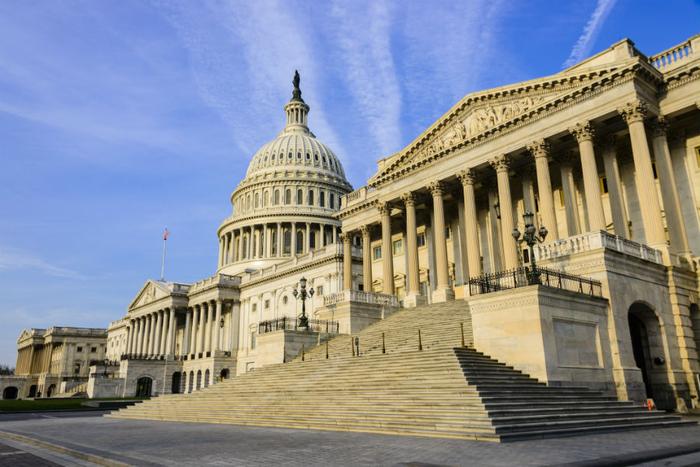 On Wednesday, Senators overwhelmingly voted in support of a resolution that would require Congress to give approval before President Trump imposes trade barriers on other nations.
The move comes a day after Trump escalated his trade war with China by publishing a list of $200 billion in Chinese goods that the White House says would be subject to a 10 percent tariff.
The non-binding resolution represents the first effort by Senators to push back against Trump's tariffs. Lawmakers have previously expressed concern that retaliatory tariffs from China, the European Union, and elsewhere could take a toll on farmers and manufacturers and increase costs for consumers.
Symbolic resolution
However, the resolution -- which focused on Trump's decision to levy steel and aluminum tariffs on Canada, Mexico, the European Union, and others -- was mostly symbolic.
Under the resolution, Congress would need to approve future tariffs issued under section 232 of the Trade Expansion Act of 1962. This section requires national security concerns to be the main reason for imposing the tariffs.
"This is a vote for Congress to assume its rightful role," said Sen. Bob Corker, R-Tenn, who led the resolution. "It's a baby step."
"This is not being imposed for national security reasons," Corker said of the administration's recent decisions. "This is an abuse of presidential authority."
Although the resolution was voted on by a majority, 11 senators voted against it, including Sen. David Perdue, R-Ga. Purdue contended that the measure would stifle Trump's freedom to negotiate, adding that Trump is working toward a larger goal of leveling a trade imbalance with U.S. trading partners.
"This is about making sure America is treated fairly," Purdue said.
Corker concluded that the vote indicates "strong support" for giving Congress a larger role on tariffs. He said he will seek a binding vote.