---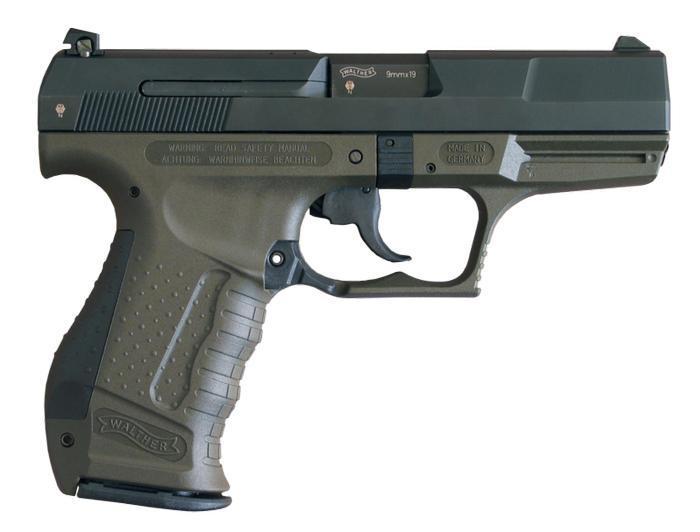 Just about everything is personalized these days. Your Facebook page, your Pandora stations, your smartphone apps, your car and many other consumer products and services are reflections of your tastes, habits and quirks.
So why not your guns?
Sen. Edward Markey (D-Mass.) thinks guns should be manufactured with an interlock that lets only the registered owner fire them. He says this would reduce crimes committed with stolen guns, keep children from shooting themselves and others with their parents' guns and, in general, curb the incidence of gun violence and accidents.
At a news conference yesterday, Markey outlined his "Handgun Trigger Safety Act" and noted that Rep. John Tierney (D-Mass.) introduced the same legislation in the House last year.
"No one wants children to get access to a handgun and hurt themselves or others," said Markey. "In the 21st century, we should use advances in technology to our own advantage and save lives, and the Handgun Trigger Safety Act will help ensure that only authorized users can operate handguns. This is the type of gun safety legislation that everyone – regardless of political party or affiliation – should be able to support."
More research
Markey also called for allocating $10 million to finance studies of gun violence from a public health perspective.
"We need to study gun violence like the public health crisis it is," he said. "Funding for a federal gun violence research agenda should be a permanent priority so that we no longer look back and say that we didn't commit any resources to a cause of death that took more people last year than leukemia."
In 2013, President Obama lifted a 17-year ban on federal gun violence research but there has been no funding specifically appropriated for the effort.
Rep. Carolyn Maloney (D-N.Y.), who joined Markey at the Boston news confrerence, said the Centers for Disease Control and Prevention has a research plan in place but needs funding to implement the plan.
"Gun violence costs our country an estimated $174 billion every year," said Maloney. "All we're asking for is six one-hundredths of a percent of that amount to help figure out why and prevent future tragedies."
Responding to Markey's proposal, the National Rifle Association's Institute for Legislative Action said it is not opposed to the development of smart guns but would oppose government attempts to require fingerprint-reading technology on gun grips.
"[The] NRA recognizes that the "smart guns" issue clearly has the potential to mesh with the anti-gunner's agenda, opening the door to a ban on all guns that do not possess the government-required technology," the group said.
---