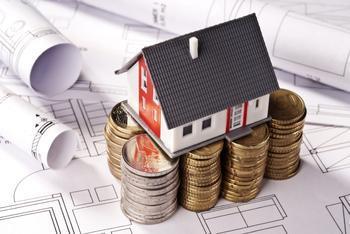 Over the last couple of years the U.S. housing market has transformed into something of a seller's market, especially in fast growing cities favored by Millennials.
Declining inventory of homes for sale has increased competition for the remaining homes on the market, driving up prices. So it's been good for sellers but not so good if you are trying to buy a home.
Real estate marketplace Zillow has found fewer than half of buyers successfully close on the first home they make an offer on.
But Zillow's market experts now predict the situation is about to change, but it won't do so overnight. However, with home values expected to slow to 3% next year, buyers could be back in the driver's seat by 2018 or 2019.
"Sellers in the current housing landscape often have the luxury of listing their home 'as-is' without fixing it up or with only minimal window-dressing since demand for homes has been high and inventory low," said Zillow Chief Economist Dr. Svenja Gudell. "It's common for sellers to receive multiple bids, and in the hottest markets, sell for over asking price, but these conditions will change in the future. As the number of homes for sale increases and home value appreciation slows, we expect the market to meaningfully swing in favor of buyers within the next two to three years."
Hot markets the last to flip
Of course, that might not be the case everywhere. Red hot housing markets will be the last to flip to a buyer's market. Zillow reports Portland, Seattle, and Dallas had the largest increase in appreciation among the 35 largest metros across the country in October.
The value of homes in Portland rose almost 15% to a median value of $349,500. In Dallas and Seattle, the price of typical homes increased just over 12% since October 2015. Consumers hoping to buy there will likely face stiff competition for some time.
New home construction is key
Housing markets that see the greatest increase in new home construction will likely be among the first to flip to a buyer's market, since new housing developments are the fastest way to increase housing inventory. As things now stand, new home construction remains about half of what it was during the housing bubble, but the National Association of Home Builders (NAHB) says the trend is moving higher.
"Builders are adding to inventory based on consistent gains in sales, solid builder confidence and ongoing job and economic growth," said NAHB Chief Economist Robert Dietz.
According to the association's October numbers, the inventory of new homes for sale in the U.S. was 246,000, a 5.2-month supply at the current sales pace. The median sales price of new houses sold was $304,500.