---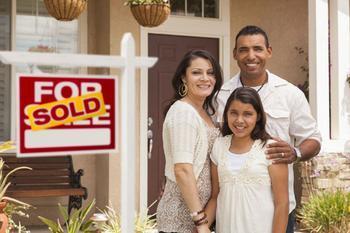 For homeowners who want to put their homes on the market, the news seems to get better by the day. Sales are up and so are prices. The number of homes for sale continues to decline, meaning more buyers may be looking at your home.
But it is far from a seller's market and to make your home stand out, and reduce the number of days it sits on the market, you should consider some home improvement projects that will make it more appealing. At the same time, you should avoid expensive projects because it's money you won't get back in a sale.
After consulting with a number of home improvement and real estate experts over the years, we've come up with five inexpensive projects that will not only make your home sell faster, but might get you closer to your asking price.
A clean look
Let's start with something basic; soap and water, along with a fresh coat of paint. Maybe you've gotten used to the dirty smudges on woodwork and faded paint but it's going to be jarring to a prospective buyer walking into your home for the first time. It's going to plant the thought in their minds that the home hasn't been cared for.
You can change that perception with a thorough cleaning and a fresh coat of paint, on both walls and woodwork. If you have the time, patience and proper tools this can be an easy do-it-yourself job. Paint is inexpensive but don't be tempted by buy the cheapest brand. Using a quality paint might mean the difference in having to apply one coat or two. Before starting, repair any holes or scars in the walls so you have a nice, smooth surface.
Curb appeal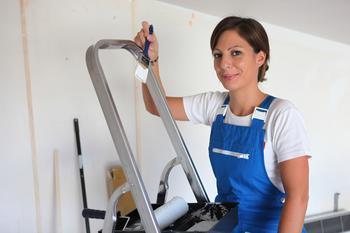 Don't neglect the outside of your home. Trim and siding may need a fresh coat of paint. If you have vinyl or aluminum siding, consider renting a power washer and cleaning it. If bushes next to the house have gotten too large, cut them back and accent them with a fresh mulch bed.
Look for ways to make the front of your home more appealing from the street. When someone drives by and sees the sign in the yard, what they see should make them want to stop and see more. This is one of the least expensive projects you can take on, yet can yield the greatest results – especially if it gets a prospective buyer in the door.
Flooring
Once a prospective buyer crosses the threshold, chances are their eyes are going to dip to the floor. You want to make sure that what they see isn't a turnoff. Replacing flooring is the most costly of the five projects we'll cover, but it can be the most important if your carpet is old, worn and dirty.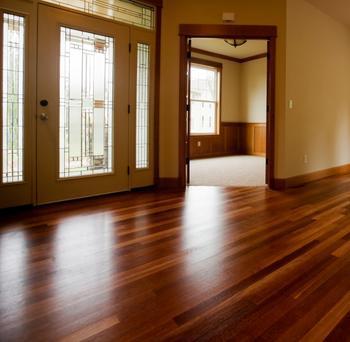 At the very least you should consider shampooing all carpets. If any flooring is to be replaced, the flooring in the main entryway should be the top priority. It might not be necessary to replace flooring throughout the house but the first flooring a prospective buyer sees should be pleasing to the eye.
If you are considering replacing old carpet, check into the cost of replacing it with hardwood flooring instead. The difference in price might not be that much more. If you already have hardwood, consider using some type of brightener product to restore their luster. Again, it's a small investment.
Kitchen improvements
There is no doubt that the kitchen is one of the most important rooms in your house when it comes to closing a sale, but don't go overboard. It's easy to spend a lot of money on a kitchen, but unless yours is a total wreck, it's not necessary.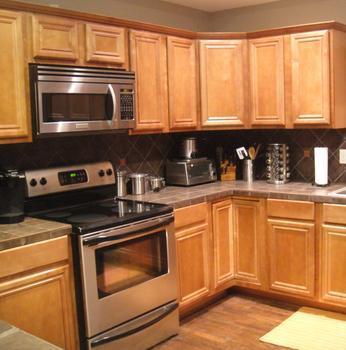 Because kitchens are often a matter of individual taste, the buyer will eventually redo the kitchen, in all likelihood. You just want to make sure yours isn't a total turnoff.
If your cabinets are old and out of date, consider refacing them with new doors and hardware. It can provide a clean, modern look for not a lot of money.
Consider updating the plumbing and light fixtures. Try to avoid replacing major appliances – again, these are highly personal choices – making those a bargaining chip.
Hardware
If you have an older home, chances are previous owners have painted over door hinges and light switch plates at some point. To give your home a fresh, new look throughout, replace hinges and switch plates with new ones.
At the same time, replace heating and air conditioning vent covers. It costs very little but yields dramatic results.
---