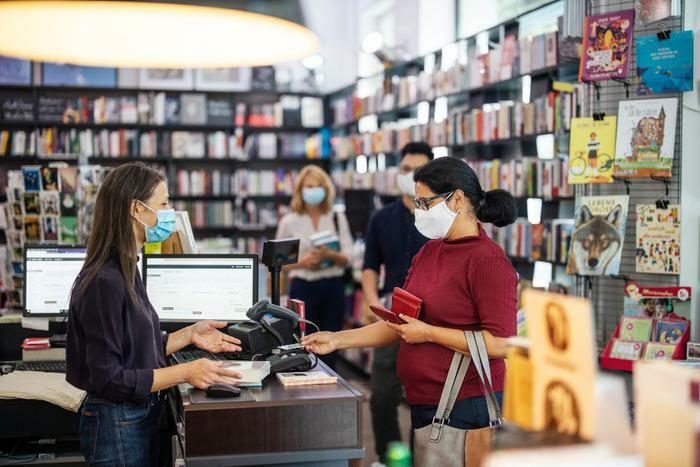 The distribution of $600-per-recipient stimulus payments led to an overall 5.3 percent increase in retail spending last month, according to a government report released Wednesday. 
Economists surveyed by Dow Jones said they were expecting a rise of just 1.2 percent, but January's spending increase turned out to be the biggest since June. 
In its report, the Census Bureau said that consumers put their stimulus money toward items in a variety of categories last month. 
Furniture and electronics saw a 14.7 percent increase compared to the month prior;

Spending at bars and restaurants increased 6.9 percent month-over-month;

Department stores saw a 23.5 percent increase; and

Online and other non-store sales were up 11 percent compared to December.
Consumer confidence rising
Analysts say consumer confidence is likely to continue building in connection with the availability of COVID-19 vaccines and the lifting of certain government restrictions on economic activity.  
"January's retail sales numbers reflect a very strong start for consumers and retailers as we look ahead to a critical year curbing the global pandemic and strengthening our economic recovery," NRF President and CEO Matthew Shay said in a statement. 
"Consumers and the economy as a whole remain in good shape despite unprecedented adversity over the past year, and congressional action has been a lifeline for households and businesses disproportionately impacted by the pandemic. We've convened retail leaders and communicated directly with the White House that it is critically important for the government to work with retailers to get the vaccine into communities and administered as quickly and as safely as possible."