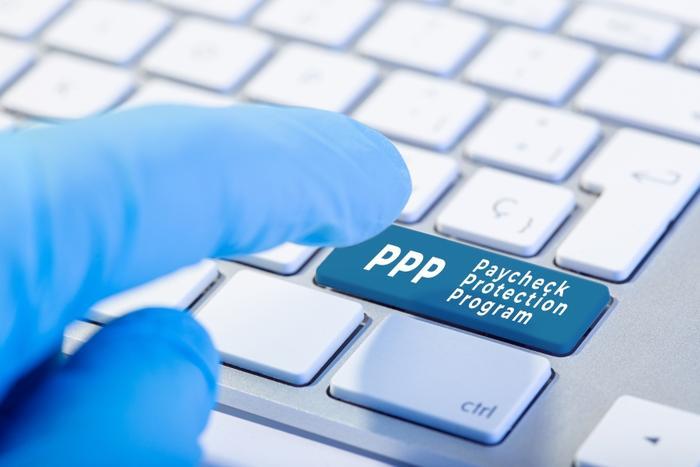 More than $120 billion of the $310 billion added to the amount of money available to small businesses under the Paycheck Protection Program is still untapped, according to CNBC. 
Unlike the first round of funding (from which over a million loans were disbursed in less than two weeks), the second round of funding -- which began April 27 -- hasn't dwindled nearly as fast. The average loan amount has dropped to $114,000 since the first round of funding. Analysts say the decrease in demand suggests the money is reaching and helping small businesses. 
PPP restrictions 
In an interview with CNBC, Richard Hunt, president and CEO of the Consumer Bankers' Association, said the fear of an audit may be stopping some small businesses from applying for funding. Other factors that may be driving down demand include enhanced unemployment, duplicative applications, and concern about complying with the law in order to have the loan forgiven. 
A report released recently by the Inspector General for the SBA suggested that tens of thousands of small businesses could face additional hurdles down the line when the debt stemming from the emergency funding needs to be repaid. 
The IG report found that the debt would need to be repaid within two years instead of the ten years allotted by lawmakers. Businesses that don't repay the loan within two years would likely need to work out additional arrangements with their lender. 
"We found the formal guidance in the SBA's Interim Final Rule did not align with the allowable use requirements for PPP loans," SBA Inspector General Hannibal "Mike" Ware said in the report. "SBA's guidance could result in an unintended burden to the borrowers."
Reluctance to apply
To avoid repayment, Hunt said small business borrowers need to spend 75 percent of the loan on payroll and the remaining 25 percent on other expenses such as rent and utilities. The loan would need to be used within eight weeks of disbursement, among other rules.
"The fear factor is real," Hunt said. "The 75/25 formula, maybe that was too high, and the rules are too complex."
The Consumer Bankers' Association (CBA) is pushing for Congress to forgive loans of less than $150,000 "in part to encourage small businesses to borrow and begin using the money," according to CNBC.
The CBA said the move would save more than $7 billion and tens of millions of hours of paperwork. 
"This threshold would account for 85 percent of total PPP recipients, but less than 26 percent of PPP loan dollars. Lenders would continue to meet the PPP requirements provided by SBA for these loans, but the loan forgiveness process would be faster for these small businesses," the CBA said in a letter.