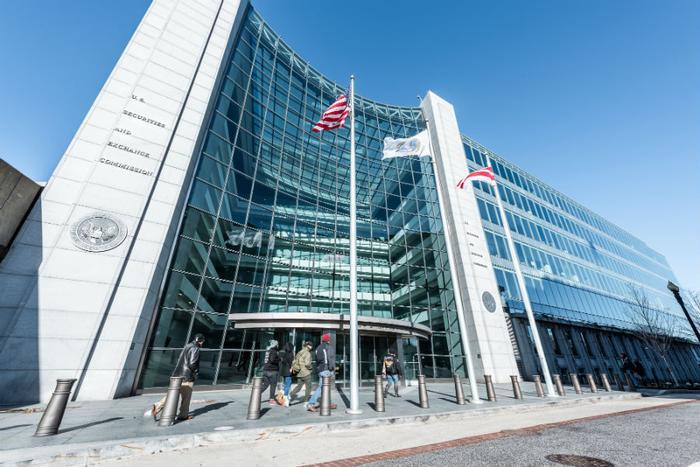 The Securities and Exchange Commission (SEC) has voted to adopt rules for financial advisors and stock brokers, requiring them to be more transparent about fees and potential conflicts of interest.
It follows a 2016 move by the Obama Administration Labor Department to impose a "Fiduciary Rule," requiring financial advisors to put the interests of their clients ahead of their own. The measure was universally opposed by the financial services industry and was eventually blocked by a federal court from taking effect.
The proposed SEC rule imposes some legal requirements and mandated disclosures in line with "reasonable investor expectations." The rule includes a new Regulation Best Interest, the new Form CRS Relationship Summary, and two separate interpretations under the Investment Advisers Act of 1940.
The agency said the rules are designed to clarify the standards of conduct applicable to broker-dealers and investment advisors. The SEC said the objective is to help retail investors better understand and compare the services that are being offered and to make an informed decision. SEC Chairman Jay Clayton said the rule changes have been decades in the making.
"Our staff, working collaboratively across all of our Divisions and many of our offices, has leveraged its decades of experience and expertise in considering these issues," Clayton said. "I believe that the exceptional work of the SEC staff, including their careful evaluation of the feedback we received, will benefit retail investors and our markets for years to come."
Obama rule overturned in court
The Obama administration's Fiduciary Rule might have accomplished those goals, but it was struck down by a federal court weeks before it was to take effect. The Fifth Circuit Court of Appeals ruled that the Department of Labor exceeded its authority in expanding the definition of what constituted fiduciary investment advice.
As proposed by the Labor Department, the fiduciary rule had a simple premise. It stated that financial advisors must give clients investment advice that is in their best interests, without regard to the interests of the advisor.
While that might seem like a given, the fact is that most financial advisors who don't charge for their services -- or charge very little -- make their income on the sale of certain investments. The Fiduciary Rule was aimed at pointing out conflicts of interest in the financial services industry, preventing advisors from recommending investments that paid high commissions but might not help their clients build wealth.
Under the SEC's version of the rule, brokers and advisors will be required to "act in the best interest of a retail customer" when making a recommendation of any securities transaction or investment strategy involving securities to a retail customer. The rules become effective 60 days after they are published in the Federal Register.