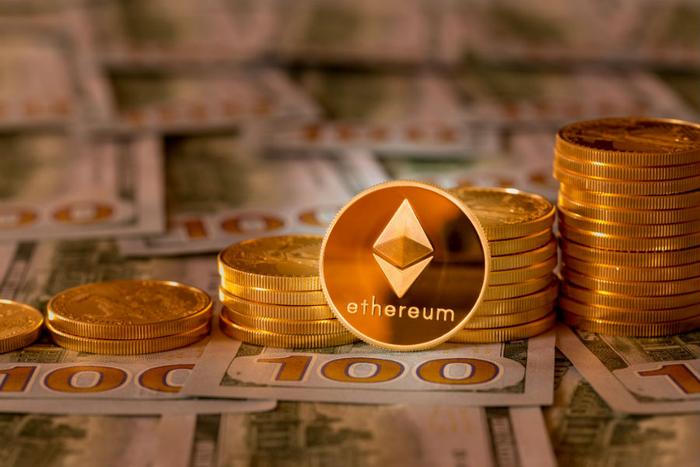 An official for the Securities and Exchange Commission (SEC) says the cryptocurrency Ether is not a security, a statement causing the digital coin's value to surge on trading platforms.
A cryptocurrency that is classified as a security, like stock in a company, would be subject to regulation by the SEC and other governmental bodies. Bitcoin has been labeled as a security, helping drag down its value -- along with most other digital coins -- so far in 2018.
William Hinman, head of the Division of Corporate Finance for the SEC, took part in the Yahoo All Markets Summit: Crypto conference in San Francisco on Thursday. At one point, he told the gathering that the SEC doesn't "see a lot of value" in categorizing Ether as a security.
"Ether is a coin that is evolving," Hinman said, pointing to the coin's decentralized and public network. He also noted there is no third party in the mix, expecting to bank a profit.
Decentralization appears to be a key. When a coin becomes widely held, the SEC is apparently less likely to view it as a security, the way it might view smaller coins, held by fewer investors.
Music to investors' ears
Hinman's statement was music to cryptocurrency investors' ears. Ether, backed by the company Ethereum, spiked nearly 9 percent on Hinman's statement, rising to more than $520 on CoinDesk. It's the second-largest cryptocurrency, after Bitcoin, with a market cap of more than $50 billion.
The coin is a major element of the Ethereum network, one of the emerging blockchain platforms providing both security and transparency in financial transactions.
After surging to dizzying heights in 2017, the values of all digital currencies have returned to earth this year. Taken together, digital currency values are down about 35 percent.
The SEC official's statement may give hope to executives at Ripple, who insist their digital coin XRP is not a security. Ripple is working on a network to facilitate faster and more secure transactions among banks and other financial institutions. XRP is used in that process.
Hinman said the SEC is not prepared to make any blanket assessment of cryptocurrencies in general, but it will review each on an individual basis.