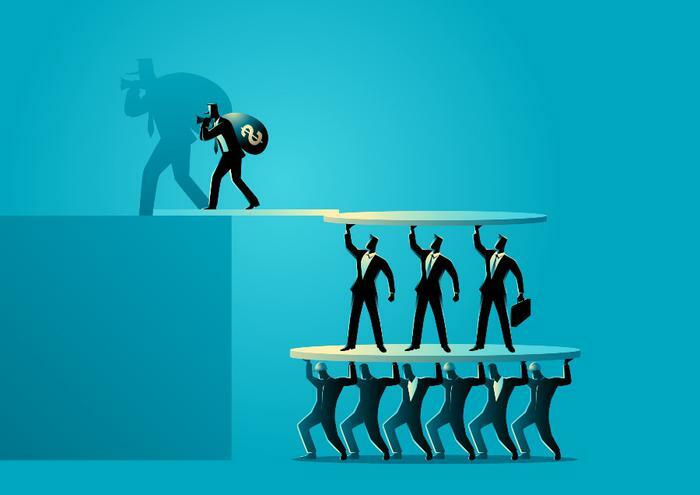 The U.S. Securities and Exchange Commission (SEC) has charged investment adviser GPB Capital Holdings and a trio of executives with defrauding around 17,000 retail investors as part of a massive $1.7 billion "Ponzi-like" scheme.  
In a statement, the SEC said three GPB executives "lied to investors about the source of money used to make an 8% annualized distribution payment to investors." 
Investors were allegedly told that the distribution payments were fully covered by profits generated by GPB Capital's portfolio companies. In actuality, the investors were at least partially paid using money from new investors.
"GPB Capital projected an aura of success, touting that it consistently made an 8% annualized distribution payment to investors, as well as periodic 'special distributions' ranging from 0.5 to 3%," the SEC said. 
However, the SEC claims the firm "used investor funds to cover the shortfall between funds from operations of the portfolio companies and the amount needed to make an annualized 8% distribution payment."
The firm is also accused of violating whistleblower protection laws by including language in termination and separation agreements that prohibited two former employees from complaining to the SEC. 
'All a lie' 
Around 17,000 investors were affected by the scheme, and about 4,000 of those affected were seniors, according to the SEC. 
"The defendants misrepresented the holdings of GPB Capital through deceptive marketing practices, luring investors with promises of monthly distributions that would be covered by funds from the investments and not drawn from underlying invested capital," William Sweeney, the head of the Federal Bureau of Investigation's New York office, said in a statement.
"As we allege today, however, this was all a lie," Sweeney said. "In truth, a significant portion of GPB's distributions were paid directly from investor funds."
According to a separate lawsuit filed Thursday by New York Attorney General Letitia James, the defendants also allegedly misappropriated investor funds to pay for things like private planes, luxury travel, and expensive cars.
"We won't let Wall Street fat cats get away with breaking the rules, as they pilfer New Yorker's wallets in the meantime," James said in a statement.
GPB has denied the allegations and says it intends to defend itself "vigorously" in court.