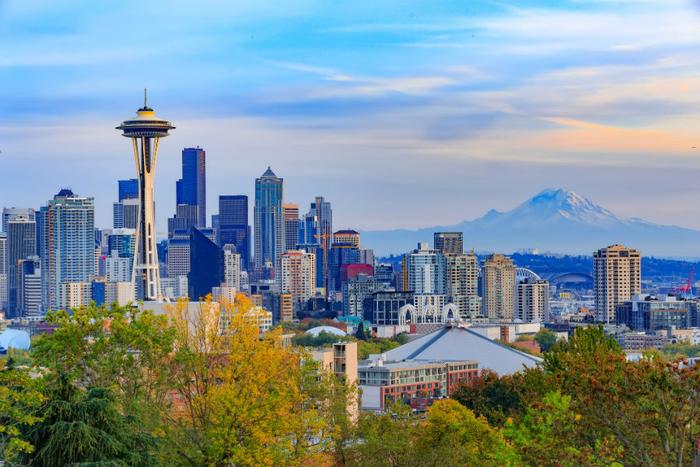 On Monday, the Seattle City Council voted unanimously (9-0) to tax the city's highest grossing companies in an effort to combat homelessness.
Despite tough negotiations between the City Council and Mayor Jenny Durkan over the weekend, the city will now tax companies who bring in over $20 million in revenue $275 per employee per year. The decision came after Mayor Durkan vetoed an initial $500 per head tax.
"This was a tough debate," Mayor Durkan said. "Not just here at City Hall, but all across the city. No one is saying that this will solve everything, but it will make a meaningful difference. The legislation will help us address our homelessness crisis without jeopardizing critical jobs."
About three percent of Seattle businesses will be liable to pay the tax, which can end after five years through a city council vote. The city is estimated to make roughly $47 million a year from the tax that will go towards housing and healthcare initiatives for the homeless.
Amazon and Starbucks fight back
Despite the positive implications the tax is designed to have, both Amazon and Starbucks -- arguably the two biggest companies in Seattle -- have already voiced their negative feelings. And Amazon has already taken action.
Upon hearing the tax proposal earlier this month, Amazon decided to halt two major construction projects, and it is currently rethinking plans to move into a different building. The company has its headquarters in Seattle and employs roughly 45,000 people; the tax could cost Amazon over $10 million annually.
"We are disappointed by today's city council decision to introduce a tax on jobs," Amazon Vice President Drew Herdener said in a statement. "While we have resumed construction planning, we remain very apprehensive about the future created by the council's hostile approach and rhetoric toward larger businesses, which forces us to question our growth here."
"The city does not have a revenue problem -- it has a spending efficiency problem," Herdener continued. "We are highly uncertain whether the city council's anti-business positions or its spending efficiency will change for the better."
Starbucks -- another one of the nearly 300 Seattle businesses that will have to pay the tax -- voiced similar concerns.
"This city continues to spend without reforming and fail without accountability, while ignoring the plight of hundreds of children sleeping out," said senior vice president of global affairs John Kelly.
"If they cannot provide a warm meal and safe bed to a five-year-old, no one believes they will be able to make housing affordable or address opiate addiction. This City pays more attention to the desires of the owners of illegally parked RVs than families seeking emergency shelter."
Fighting Seattle's homelessness
Despite criticisms from Amazon and Starbucks, officials believe the new tax will help address the city's severe homelessness problem.
In 2015, Seattle declared a homelessness state of emergency. Based on a tally from last year, there were over 11,600 homeless people in King County. An investigation discovered that one out of every 16 public school students in Seattle are homeless..
"We have community members who are dying," Councilmember Teresa Mosqueda said before the vote. "They are dying on our streets today because there is not enough shelter."
By implementing the tax, the city plans to both build housing and provide additional health services. The council approved spending 66 percent of the funds on affordable housing, 32 percent on emergency shelter, trash pickup, raises for service workers and other needs, and two percent on administration.
"I think it was a job well done and now we have to actually prove to the public that we're actually investing wisely and strategically," said Council President Bruce Harrell.