---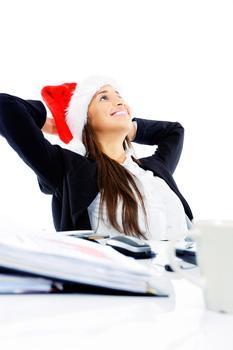 With Black Friday just a week away, you might think it's too late to look for a seasonal job. However, Challenger, Gray & Christmas (CG&C) says you'd be wrong.
While it's true that most retailers have completed their hiring of temporary workers, you shouldn't throw in the towel, just yet.
"It is never too late to find holiday jobs," said CG&G chief executive officer John A. Challenger. "There is a lot of churn in the sectors that typically hire seasonal workers and because employers are often hiring a lot workers in a short amount of time, there is a strong chance that many of those new workers will not pan out."
The hiring continues
In its September forecast, the global outplacement firm predicted holiday hiring will remain flat from a year ago. Should that be on the money, about 740,000 seasonal workers will be added to retail payrolls in the final three months of the year.
The bulk of this hiring typically occurs in late October and early November, and is usually reflected in the government's December employment report.
"That being said, we continue to see hiring in late November and into early December," said Challenger. "On average, retail employment has grown by an average of 145,000 over the last five years. It is important to remember that these figures don't include seasonal job gains outside of the retail sector. Job seekers can also be looking for holiday jobs in hotels, restaurants, catering companies, and warehouse and shipping facilities."
The primary reason to not give up on the holiday job search is that the sectors that have the strongest need for seasonal workers are also those that typically see the highest turnover.
A 2014 report from the Hay Group, a management consulting firm, indicated that the turnover rate in the retail industry averaged 66% for part-time hourly sales associates.
Last year in the hospitality industry -- another major employer of seasonal workers -- the turnover rate averaged 72%, according to the Bureau of Labor Statistics.
"These high turnover rates, which are likely to be even higher among seasonal workers, mean that job seekers pursuing holiday employment should not hesitate to return to employers where they previously failed to get a job offer. The situation can change overnight," said Challenger.
What to do
Challenger offers the following tips for holiday job-seekers:
Visit employers in person. It is tempting to conduct a job search from behind the computer screen. However, many retailers will not post their seasonal jobs online -- particularly smaller mom and pop stores.
Return to previous attempts. Don't hesitate to go back to employers where you might have failed to get a job. Staffing needs may have changed or they may have lost one or more seasonal workers.
Think outside the (big) box. Retailers undoubtedly have the strongest need for seasonal workers, but don't overlook entertainment venues, restaurants, caterers, and other businesses that are busy during the holidays. And, since more shoppers buy online, shipping companies like UPS and FedEx have enormous demand for seasonal workers.
Be flexible. The most challenging jobs to fill are those with overnight or early morning positions dedicated to receiving new shipments and restocking floors. If you're willing to work any hours thrown your way you'll have a leg up on the competition.
Start with places you shop/visit. If you're a frequent customer at a particular store or restaurant, start your job search there. Even if you don't have a "relationship" with the manager or staff, they are likely to recognize you as a regular, which may give you an advantage.
---