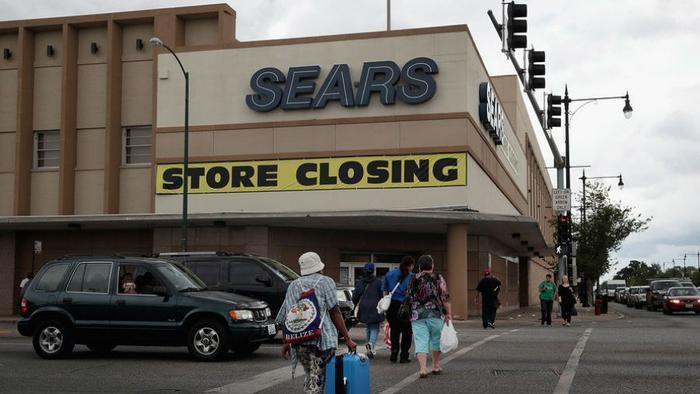 On Monday, Sears' unsecured creditors will head to U.S. Bankruptcy Court for the Southern District of New York to voice their objections to CEO Eddie Lampert's $5.2 billion buyout bid.
Earlier this month, Lampert made a last-minute bid to salvage the 126-year-old chain and keep 425 stores open through his ESL hedge fund. However, over the last few weeks, those owed money by Sears who are unprotected by collateral have accused Lampert of using a range of shady tactics over the years, including "stealing assets" and "years of misconduct."
"The tortured story of Sears reads like a Shakespearean tragedy, playing out over five acts," the unsecured lenders said in a complaint filed one week after Lampert made his winning bid. The creditors' committee argued that the bid shouldn't be approved because Lampert's control gave him "undue influence to siphon value" on favorable terms.
A hearing regarding the matter is expected to take place on February 4 and February 6, during which time Judge Robert Drain will hear these objections and decide the fate of the company.
Drain has previously "shown a propensity for pushing Lampert and Sears to draft a deal that would save jobs, having twice granted the parties more time in order to craft a resolution when it seemed like they had reached a breaking point," according to CNBC.
Saving jobs
In a filing last week, Lampert accused Sears' unsecured creditors of engaging in efforts intended to "poison the well" against ESL with "page after page of its pleadings with smears and false narratives that are completely irrelevant" to his potential Sears' takeover.
Lampert and his legal team emphasized that the proposed acquisition will save 45,000 jobs. However, creditors argue that Lampert's motivation to save the company may not be entirely pure.
Opponents of the proposed deal say it's "nothing but the final fulfillment of a years long scheme to rob Sears and its creditors of assets and employees of jobs while lining Lampert's and ESL's own pockets."
Lampert noted in court documents that ESL is committing more than $300 million in cash to fund the offer, including buying out other senior debt holders, and at least $193 million in credit.
"ESL therefore has much to lose if [its] go forward business plan is not successful," the documents stated.
A spokesperson for ESL said the company is confident Sears Holdings can be salvaged under the bid.
"Subject to its approval by the court, our going concern proposal will deliver a total consideration in excess of $5.2 billion and save tens of thousands of jobs," the spokesman said in an email to ConsumerAffairs. "It will also fund certain severance costs incurred by Sears during bankruptcy and reinstate severance benefits for eligible employees in a new company."