---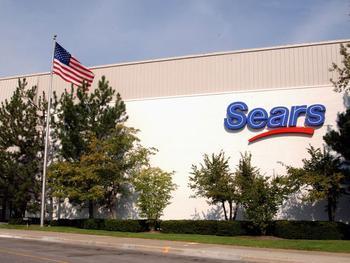 Sears Holdings, the company that operates Sears and Kmart stores, is voicing doubts about its long-term ability to stay in business.
In a filing with the Securities and Exchange Commission (SEC), the company said there is "substantial doubt" about its viability unless it can raise additional capital.
The retailer has struggled, along with many other brick-and-mortar retailers, as more consumer purchases have shifted to online channels like Amazon. At the same time, overall retail sales have flattened in recent years due to demographic trends.
'Materially adversely affected'
In a 10-K filing with the SEC, Sears Holdings candidly warned that unless it found a way to compete effectively in the increasingly competitive retail sector, its business could be "materially adversely affected." In the document, it summed up the problem.
"The retail industry is highly competitive with few barriers to entry," the company said in the 10-K filing. "We compete with a wide variety of retailers, including other department stores, discounters, home improvement stores, appliances and consumer electronics retailers, auto service providers, specialty retailers, wholesale clubs, online and catalog retailers and many other competitors operating on a national, regional or local level."
The company notes that some of its competitors are actively engaged in new store expansion while online and catalog businesses, which handle similar lines of merchandise, are often not required to collect sales tax.
"We also experience significant competition from promotional activities of our competitors, and some competitors may be able to devote greater resources to sourcing, promoting and selling their products. In this competitive marketplace, success is based on factors such as price, advertising, product assortment, quality, service, reputation and convenience," the company said.
Problems are not new
Earlier this year Sears Holdings announced plans to transform its retail operations and possibly sell some of its assets, such as its Kenmore appliance and Die Hard battery brands, to raise much-needed cash.
As we reported in late December, Sears targeted about 30 Sears and Kmart stores for closing and announced it had secured a $500,000 line of credit to help it transform to meet the new retail realities.
Sears, meanwhile, has not been alone in its predicament. Just last month J.C. Penney announced it is closing around 130 of its stores in a bid to remain competitive.
It, like many other older, established retailers, announced it would shift more focus to selling online, a space currently dominated by Amazon.
---