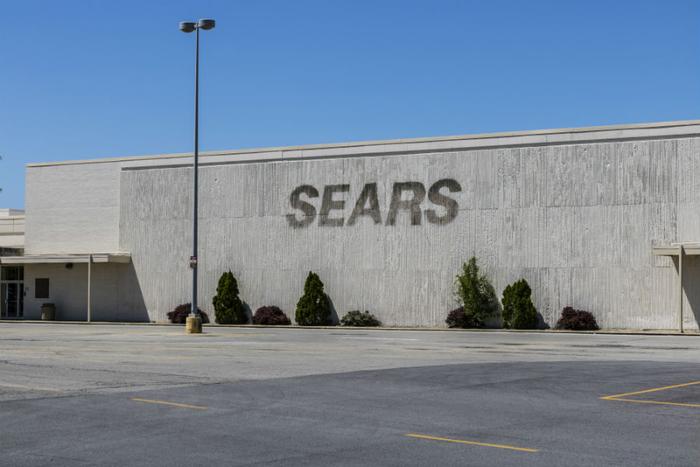 At the end of May, Sears announced that it would be closing 63 stores from a total of 100 underperforming stores. Now, the retailer has added ten more Sears and Kmart stores to its list of locations slated to shut down in September.
Sears Holdings said it told employees last week that it would be closing an additional nine Sears stores and one Kmart in late September. Liquidation is set to begin as early as July 13.
In total, 62 Sears and 16 Kmart locations were identified as "non-profitable." All 78 will close in September.
Eddie Lampert, the company's CEO, told Vanity Fair earlier this year that the retailer was "fighting to survive." Sears Holdings has closed more than 500 stores over 15 months as a result of increased competition from online retailers and decreased foot traffic in shopping malls.
Store closings
Sears said the additional closures are part of the company's "ongoing efforts to streamline the company's operations and focus on our best stores." First quarter sales were $2.9 billion this year, compared with $4.2 billion last year. The company reported a net loss of $424 million in the first fiscal quarter.
"We continue to evaluate our network of stores, which are a critical component in our transformation, and will make further adjustments as needed and as warranted," Sears said in a statement announcing its first-quarter results.
Here are the ten stores that have been added to the company's previous list of stores scheduled to shut down.
California -- Newark: Sears at 6000 Mowry Ave; Thousand Oaks: Sears at 145 W Hillcrest Drive

Florida -- Altamonte Springs: Sears at 451 East Altamonte Drive

Michigan -- Troy: Sears at 300 W. 14 Mile Rd.

Montana -- West Havre: Kmart at 3180 Highway 2

New York -- Clay: Sears at 4155 State Route 31

Oklahoma -- Oklahoma City: Sears at 4400 S Western Ave

Virginia -- Virginia Beach: Sears at 4588 Virginia Beach Blvd; Chesapeake: Sears at 1401 Greenbrier Parkway

Wisconsin -- Madison: Sears at 53 West Towne Mall C