---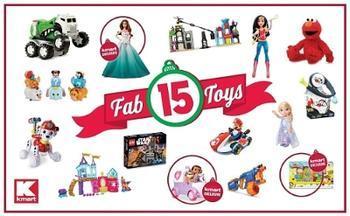 Sears Holdings is closing 64 Kmart stores in 28 states and laying off thousands of emloyees, according to a Business Insider report. The closings will start Sept. 22 and be complete by Christmas, the report said.
Sears has not yet confirmed the closings and, in fact, the press section on its website today features a release cheerily entitled, "The Holidays Ae Here and the Shopping Pros Know to Start at Kmart."
"We have been strategically and aggressively evaluating our store space and productivity, and are accelerating the closing of unprofitable stores as we have previously announced," a Sears spokesman said in identical statements to all of the stores' respective local news outlets, Consumerist reported.
Sears and Kmart have been endangered species for quite some time. In April, Sears announced that it would close 68 Kmart and 10 Sears stores.
Liquidity rating downgraded
The closings were foreshadowed a few days ago when Seritage Growth Properties, which owns stores leased by Sears and Kmart in many locations, filed an SEC document saying Sears expected to vacate 17 of its properties by the end of the year. 
Moody's last week downgraded Sears liquidity rating from "good" to "adequate," which is just one grade above the lowest, "weak."
"The ... rating reflects our view that Sears will continue to rely on external financing and the monetization of its alternative assets to fund its operating losses," said Moody's vice president Christina Boni. "We recognize the risks associated with relying on these sources and continued shareholder support to finance its negative operating cash flow which is estimated by Moody's to be approximately $1.5 billion this year." 
Stores named
Here's the complete list of store closings, according to Business Insider:
Kmart #3044: Lawton, OK
Kmart #3180: Merrillville, IN
Kmart #3241: Springfield, IL
Kmart #3320: Houma, LA
Kmart #3328: New Lenox, IL
Kmart #3355: Panama City, FL
Kmart #3359: Gardendale, AL
Kmart #3521: Binghamton, NY
Kmart #3556: Elkhart, IN
Kmart #3594: Chicago, IL
Kmart #3644: Nashville, TN
Kmart #3695: Sierra Vista, AZ
Kmart #3706: Wytheville, VA
Kmart #3754: Martinsville, VA
Kmart #3814: Kearney, NE
Kmart #4066: Jackson, MI
Kmart #4095: Joliet, IL
Kmart #4135: Augusta, GA
Kmart #4162: Salt Lake City, UT
Kmart #4175: Canton, OH
Kmart #4176: Cheektowaga, NY
Kmart #4439: Yakima, WA
Kmart #4700: Fenton, MI
Kmart #4717: Oak Ridge, TN
Kmart #4739: Clarksville, TN
Kmart #4772: Burnham, PA
Kmart #4781: Macomb, IL
Kmart #4837: Riverton, WY
Kmart #4845: Manistee, MI
Kmart #4851: Byron Center, MI
Kmart #4910: Mentor, OH
Kmart #4917: Thornton, CO
Kmart #4961: Burlington, NC
Kmart #4970: Memphis, TN
Kmart #4972: Lubbock, TX
Kmart #4984: Tinley Park, IL
Kmart #7024: Scottsbluff, NE
Kmart #7061: New Iberia, LA
Kmart #7077: Harlingen, TX
Kmart #7174: Pikeville, KY
Kmart #7205: Grand Rapids, MI
Kmart #7216: Moorhead, MN
Kmart #7306: Sioux Falls, SD
Kmart #7356: Jonesboro, AR
Kmart #7412: West Valley City, UT
Kmart #7478: Waipahu, HI
Kmart #7551: Indio, CA
Kmart #7560: Craig, CO
Kmart #7587: Fontana, CA
Kmart #7625: Los Angeles, CA
Kmart #7642: Natchez, MS
Kmart #7718: Hixson, TN
Kmart #7733: Alpena, MI
Kmart #7755: Deming, NM
Kmart #7775: Lafayette, IN
Kmart #7795: Abilene, TX
Kmart #9129: Mount Airy, NC
Kmart #9146: Great Barrington, MA
Kmart #9397: West Saint Paul, MN
Kmart #9571: Cullman, AL
Kmart #9586: Sault Saint Marie, MI
Kmart #9623: Springdale, AR
Kmart #9728: Smyrna, TN
Kmart #9751: Cody, WY
---