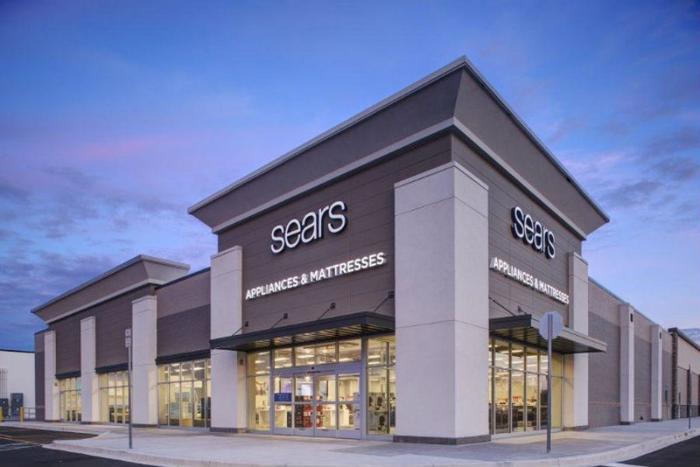 Struggling retailer Sears Holdings just may have bought some time. Eddie Lampert, the company's CEO, has offered to purchase the retailer's more valuable parts through a hedge fund he heads.
The result could be a leaner operation with more cash and less debt. Sears Holdings has announced the receipt of a letter from ESL Investments that lays out the proposal.
The letter suggests that Sears Holdings, which operates Sears and Kmart stores, should sell all or a portion of its Kenmore brand, along with the Sears Home Improvement business and the PartsDirect portion of the Sears Home Services division.
Substantial value
The letter notes these three properties have "substantial value," and that selling them could enable Sears Holdings to improve its financial stability. The letter went on to say that if the company is willing to take those steps, ESL could be a buyer.
Sears Holdings has struggled in recent years to stem the flow of red ink from its operations. Earlier this month, published reports detailed the company's plans to spin off some of the real estate from its closed stores, primarily in shopping malls.
The Wall Street Journal reported the company had retained a commercial real estate firm to sell about 16 locations in an online auction.
Kenmore is one of the company's more valuable assets. A year ago, Sears Holdings worked out a deal to sell the appliance line on Amazon. In addition to the marketing deal, Sears also said that its Kenmore Smart room air conditioners are integrated with Amazon's Alexa app and are available now on Amazon. It said it would expand the distribution to include all Kenmore home appliances.
Closing stores
Meanwhile, the company continued to close unprofitable stores throughout 2017. In January, it announced the closing of 150 Sears and Kmart locations. A couple months later, the company said in an SEC filing that there was "substantial doubt" that the business could continue unless it found a way to raise additional capital.
Only one month later, Sears opted to close another 50 auto center locations and 92 Kmart pharmacy operations, with Lampert saying that the company would "continue to take difficult yet necessary actions," and "closely evaluate the longer-term viability of stores where a clear path to return to profitability is not in sight."
Last August, the downsizing efforts continued with yet another batch of store closings. In a quarterly earnings report, Sears Holdings announced that it would close another 28 Kmart stores as part of its transformation effort.
As for the proposal from Lampert's hedge fund, Sears Holdings said it will review the proposal, noting there is no assurance that it will result in a transaction.