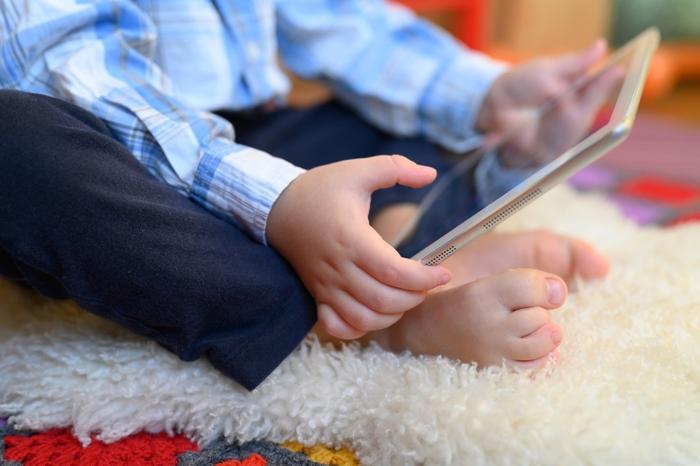 Though experts have warned parents about their kids' screen time, a new study conducted by researchers from Ohio State University explored how time in front of screens can affect kids' social skills. 
The researchers learned that despite how much time this generation of kids spends with screens, they are just as adjusted socially as the generation that preceded them. 
"In virtually every comparison we made, either social skills stayed the same or actually went up modestly for the children born later," said researcher Douglas Downey. "There's very little evidence that screen exposure was problematic for the growth of social skills." 
Developing social skills
To better understand what effect screen time can have on kids' social development, the researchers evaluated data from the Early Childhood Longitudinal Study (ECLS). Downey and his team were most interested in comparing social skills between two generations, so the dataset they analyzed included kindergarten-aged children in 1998 and 2010. 
The children's social skills were assessed by both their parents and teachers. Teachers evaluated the children annually from kindergarten through fifth grade, while parents were able to report on their children's average screen time. Ultimately, the researchers learned that time spent in front of screens doesn't affect how children socialize. 
"Overall, we found very little evidence that the time spent on screens was hurting social skills for most children," Downey said. 
Screen time doesn't inhibit socialization
The researchers explained that parents often worry about their kids' social development and that their time in front of screens will eclipse their face-to-face interactions. However, the study found that even those who had the most screen time were able to socialize as well, or better than, those with the least screen time. 
While experts have recommended that parents limit their kids' time in front of screens for any number of health reasons, when it comes to social skills, parents should feel at ease. 
"The introduction of telephones, automobiles, radio all led to moral panic among adults of the time because the technology allowed children to enjoy more autonomy," said Downey. "Fears over screen-based technology likely represent the most recent panic in response to technological change."