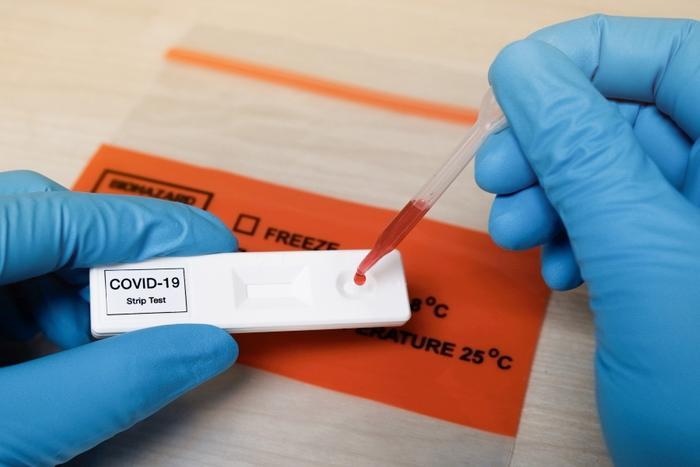 In the race to produce an effective vaccine against the coronavirus (COVID-19) Moderna may have bolted into the lead.
The company has announced "positive interim clinical data" of its vaccine candidate against the virus. The results were produced from the Phase 1 study led by the National Institute of Allergy and Infectious Diseases (NIAID).
Specifically, the test showed that all 45 people who received the experimental vaccine produced antibodies in their blood that are believed to help prevent COVID-19 infection. Scientists say four of the participants produced enough antibodies that could provide immunity, but information is not yet available for the rest. Some participants received a 25 microgram dose twice, 28 days apart.
About two weeks after the second dose, some participants in this group had produced antibodies at a level normally found in patients who have recovered from COVID-19. Dr. Tal Zaks, chief medical officer at Moderna, says it's encouraging that results can be produced with a small amount of the vaccine.
"When combined with the success in preventing viral replication in the lungs of a pre-clinical challenge model at a dose that elicited similar levels of neutralizing antibodies, these data substantiate our belief that mRNA-1273 has the potential to prevent COVID-19 disease and advance our ability to select a dose for pivotal trials," Zaks said.
Vaccine ahead of schedule
The development of an effective vaccine appears to be ahead of schedule. Medical experts, citing past disease responses, suggested it might be two years before there was a vaccine to protect people against the coronavirus. 
The first volunteer was inoculated with the experimental vaccine in mid-March, with officials at the time suggesting the process was moving with unusual speed. 
"Finding a safe and effective vaccine to prevent infection with SARS-CoV-2 is an urgent public health priority," NIAID Director Dr. Anthony S. Fauci said when the trial began. "This Phase 1 study, launched in record speed, is an important first step toward achieving that goal."
Phase 2 is next
Earlier this month, the Food and Drug Administration (FDA) approved the vaccine for a Phase 2 clinical trial to determine its effectiveness for its intended purpose. 
"The imminent Phase 2 study start is a crucial step forward as we continue to advance the clinical development of mRNA-1273, our vaccine candidate against SARS-CoV-2," said Stéphane Bancel, Moderna's CEO.
The company is already looking ahead to a Phase 3 study, which Bancel said could begin as early as this summer.