---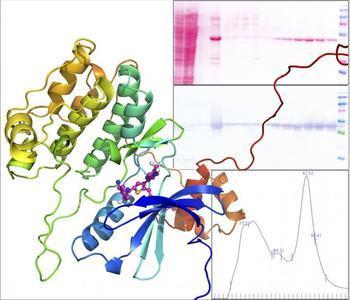 Researchers at the University of Virginia say they have found a new method of male contraception -- an enzyme that blocks sperm from reaching the egg. The method would be free of the hormonal side effects that sometimes affect women taking birth control pills.
John Herr, PhD, said that after many years of work, he and fellow researchers found a way to produce a key kinase enzyme found only in sperm, enabling them to design drugs that stop the sperm in its tracks.
Herr's research team previously developed SpermCheck, a home fertility test for men that is sold in pharmacies and stores around the world.
"The challenge in developing a new contraceptive is that a male 'pill' will be taken by perfectly healthy men," said Herr, director of UVA's Center for Research in Contraceptive and Reproductive Health. "Because of this fact, a male contraceptive drug should be very precise in its mechanism of action, without any off-target side effects on molecules with similar properties located in other organs." 
Next step
The next step, Herr said, is to identify a drug that binds to the enzyme and reduces sperm motility. A similar process is used to battle diseases such as leukemia, but this is the first time the approach has been used to create a form of birth control, said Herr's collaborator, research scientist Jagathpala Shetty, PhD.
"We believe this in an important contribution to our male contraceptive research, allowing us to identify male contraceptive drug candidates targeting the testes-specific kinases," Shetty said. "So far there are no kinase drugs in use in contraceptive research, so this will be one of the first efforts to identify a drug inhibiting testes-specific kinase function."
Herr noted that much work remains to be done, but he is hopeful that the many years of effort in achieving an active, full-length form of the enzyme will pay dividends by leading to a wider range of lead drug candidates.
"Because a male contraceptive treats an otherwise healthy person, it's going to have to be very safe and efficacious, without side effects. Thus contraceptive research has a much higher bar [than in other forms of drug development], and it's going to take a determined march to reach the goal of a new, reversible contraceptive option for men," Herr said. "We're on the path toward the male contraceptive drug, and this is a noteworthy benchmark along that path."
---