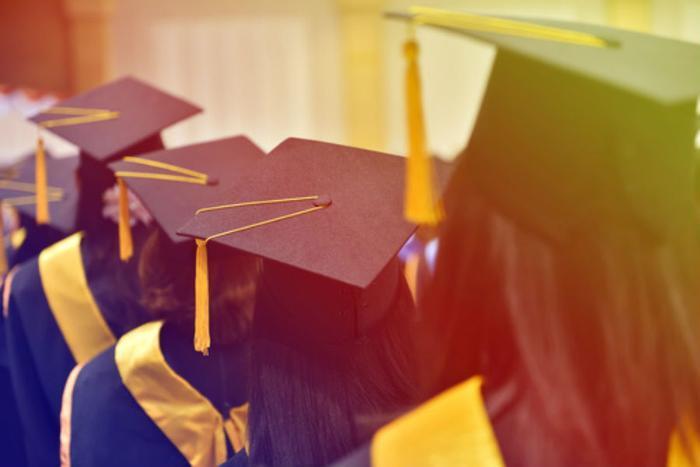 The days of getting a degree in English, History, and Chemistry are long over. According to a new BankRate study of 162 college degrees, Actuarial Science, Zoology, and Nuclear Engineering have taken over as the most valuable college majors.
Across the board, Science, Technology, Engineering, and Mathematics (STEM) programs rule the day -- and with good reason: salaries are higher and unemployment is lower.
At the top of that rung is Actuarial Science, a profession where degree holders earn more ($108,658) than their peers and have the security of lower unemployment (2.3 percent). And while having an advanced degree (masters or doctoral) is almost a necessity in other programs, only 22 percent of Actuarial Science majors hold an advanced degree, which puts that group at an advantage of getting out into the workplace sooner and carrying less student loan debt.
Increasing flexibility
The paths students follow these days are a far cry from the standard issue mom-was-a-teacher-and-you'll-be-one-too type thinking.
"The biggest myth we see is by choosing a major you're basically choosing the career you have for the rest of your life," said Harry Twyman, director of The Major Experience at UConn.
"Business is a good example. A lot of students think if they want to go into the business field, they have to get a Business degree when in fact we're seeing History graduates, English graduates and Psychology graduates go into that field."
In contrast, today's degrees build in flexibility and reflect more of an integral part of the way the world works.
"If these majors aren't futuristic enough for you, take a look at the growing number of "Interdisciplinary Studies" majors (a rising trend over the last 30 years) where students work with advisors to essentially create their own curriculum and major of study," wrote Cornerstone's Charles Coy.
"In our new world of flexible work schedules, job hopping and a growing gig economy, a uniquely personal major like Interdisciplinary Studies may be the most intuitive of all."
Winners and losers
Business, Science, and Math degrees ruled the roost in the BankRate study, with Zoology and Nuclear Energy joining Actuarial Science as the top three most valuable college majors.
Rounding out the top five were Health & Medical Prepared programs and Applied Mathematics -- both offering six-figure incomes and a 2 percent unemployment rate.
On the other side of the ledger were Visual & Performing Arts, Cosmetology & Culinary Arts, Clinical Psychology, Composition & Speech, and Miscellaneous Fine Arts. The salaries and job security of those majors mirror their importance in the new economy, too. All offer incomes of $51,000 or less and carry an unemployment factor of 4 percent or higher.
Those who scored a job with a Fine Arts degree often end up as art teachers, music contractors, craft artists, and illustrators, according to the career matching platform Sokanu. Still, students with a creative bent shouldn't toss that talent aside just to score a huge salary as a techie.
"Obtaining a creative arts degree, or miscellaneous arts degree or being in any sort of creative space is a terrific investment, and I would strongly advocate for it," wrote Philip Olson, co-producer of "Two Cents," a PBS web show.
"I would caveat that to say that if you get a degree in that space, expect to use it in a nontraditional way if you want to be successful. Don't go get a degree in music with the expectation that you can only be a professional musician. There are so many other ways to use those skills."