---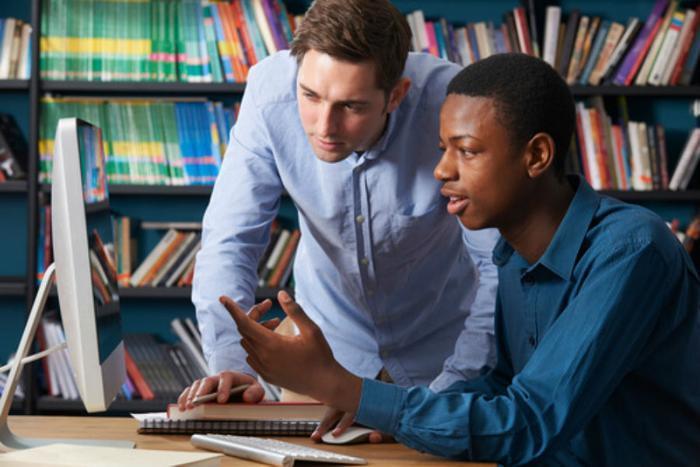 Thanks to a new app called Scholarly, college students can order up a tutor faster than they can have a pizza delivered.
Created by Sultan Khan and Haasith Sanka — two computer science students at the University of California, Riverside (UCR) — the app can connect struggling students with knowledgeable tutors in the general vicinity.
The way it works is simple: tutors create profiles, which can be viewed by students looking for help in a certain subject. After setting a meeting location, the two parties can meet to untangle whatever academic knot a student is wrestling with.
In addition to being easy, it's mutually beneficial. Tutors can earn extra cash, while students can get the academic help they need — all with no middle man other than a smartphone.
"Uber for tutors"
Khan and Sanka describe Scholarly as "The Uber for Tutors," and hope the on-demand tutoring service will help fellow students.
"We both believe that one-on-one tutoring is beneficial, so we are proud to have created something that will contribute to students' success," said Sanka of the app, which recently won first place at the world's largest education Hackathon.
The duo developed the android version of Scholarly at HackingEDU last October. The competition drew more than 1,000 hackers from universities around the world. Within a 36-hour time frame, students were challenged to turn their ideas into functional software that would improve the education system.
After presenting Scholarly to a panel of judges, Khan and Sanka ultimately left with a first place ranking for their app. Since winning, the students have been working to improve the android app and create the iOS version.
"One of the challenges about developing apps is that even when you've done a good job there is always room for improvement," Khan told UCR Today. "That's one of the things I love about creating apps and the reason I want to work in the field of software development when I graduate."
While most of the app's activity is currently generated by UCR students, Khan and Sanka hope to expand the service to K-12 students and their parents in the coming months. It is now available as a free download on Google Play and in the Apple App Store.
---