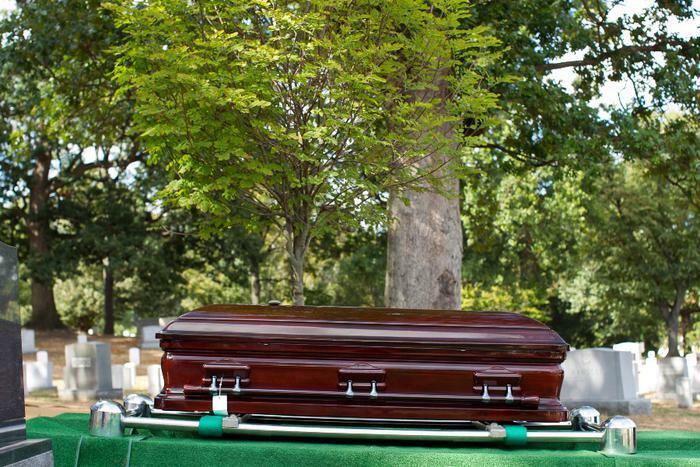 Those who lost a loved one to COVID-19 should be aware that scammers are out there offering to "help" people register for assistance with funeral expenses.
The Federal Emergency Management Agency said it has received reports of bad actors posing as FEMA representatives saying they can offer financial assistance to people with loved ones who died of COVID-19. 
In an advisory, the Federal Trade Commission said consumers should know that FEMA does things differently than scammers. Here are a few red flags that could indicate a scam, according to the FTC: 
Being contacted out of the blue. FEMA won't contact you until you have called the agency or have applied for assistance. The FTC advises consumers never to give their own or their deceased loved one's personal or financial information to anyone who contacts them out of the blue. 

Being asked to pay anything. Real federal employees won't ask you to pay anything in order to receive financial assistance with funeral expenses. 

Being asked to give personal information in an insecure way. The government won't call, text, email, or contact you on social media and ask for your Social Security number, bank account information, or credit card number. 
Financial assistance is available 
Consumers in need of financial assistance with funeral expenses because of COVID-19 should know that there is a legitimate government relief program that can help. 
FEMA's Funeral Assistance program, which just began yesterday, will pay up to $9,000 for funeral expenses that people have paid since January 20, 2020, for loved ones who died of the virus. 
"Survivors can apply for benefits by contacting the Federal Emergency Management Agency (FEMA) at 844-684-6333," the FTC stated. "The program is open to American citizens, nationals of U.S. territories, and non-citizens legally admitted to the United States, regardless of income." 
Those who apply will need to be prepared to show certain documents, including receipts for your expenses and a death certificate that says the death happened in the United States or its territories and was likely caused by COVID-19.