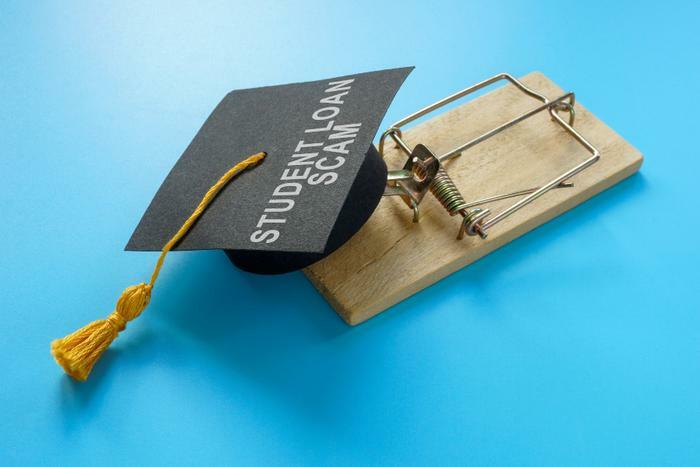 Back in April, federal officials at the U.S. Department of Education extended the student loan payment pause that was brought on by the COVID-19 pandemic to August 31, 2022. The announcement was welcome news to eligible consumers who needed more time before resuming their payments. Unfortunately, scammers have been quick to capitalize on the situation.
The Federal Trade Commission (FTC) announced today that criminals have been targeting consumers with fake student loan forgiveness offers in an attempt to steal their information. In some cases, these fraudsters may offer to enter victims into a loan forgiveness program that they don't qualify for. In other instances, they might claim to be able to completely eliminate a borrower's debt by disputing the charges.
The agency says consumers shouldn't heed these too-good-to-be-true offers and that they should remain skeptical about messages that come from non-official sources.
"If there is eventually a broader federal student loan debt forgiveness plan, the official word will come from the Department of Education, not random calls, texts, emails, or social media messages," the agency said. 
How to protect yourself
The FTC says there are some things that people should know about student loan forgiveness. They include:
There are specific federal loan forgiveness programs. The agency says consumers can take advantage of Public Service Loan Forgiveness (PSLF) and the Teacher Loan Forgiveness programs if they are eligible. They can even try to join the Public Service Loan Forgiveness limited waiver program that is going on right now, but it has a deadline of October 31, 2022. Those who have questions about what loan forgiveness program they qualify for should contact their loan servicer or the Department of Education directly.

Don't share your FSA ID. Scammers are always looking for information, so they might claim that they need your FSA ID to help you with your loan forgiveness goals. However, the FTC says you should never share your FSA ID with anyone because the information can be used to get into your account and steal your identity.

You don't need to pay for help. The FTC points out that there are plenty of free options that consumers can utilize to get help with loan forgiveness. If you have questions about your loans or need more information about how you can resume payments in August, the agency says to contact your loan servicer.