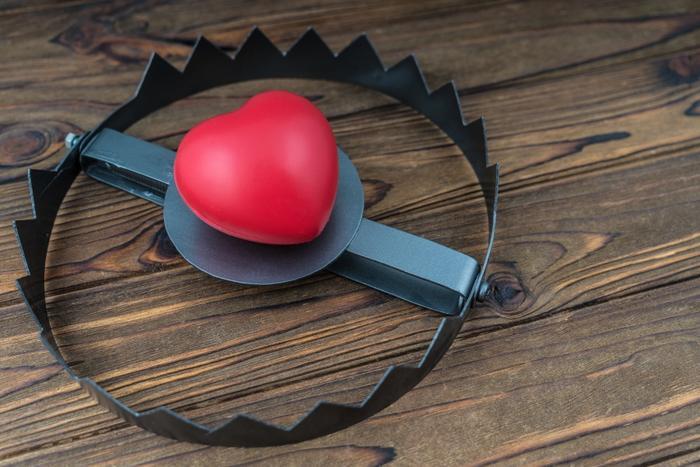 How do I love thee? Let me count the ways I can scam you.
With Valentine's Day on the horizon, consumers are predicted to spend record amounts on the occasion, and scammers are predicted to spend a lot of effort trying to spoil the moment.
The scammer's bait of choice on Valentine's is anything phony they can dream up related to the holiday -- phony florists, phony online dating, phony electronic greeting cards, phony delivery scams.
Florists? Yep. "Scammers set up phony florist websites or send you an email purporting to be from a local florist with a great deal you merely have to click on in order to save a great deal of money on flowers," warnsSteven Weisman, Esq. at Scamicide.
And those other tricks? 
Online dating: Weisman says online dating scams are abundant. Most of them revolve around a scammer professing true love for you, and then -- you guessed it -- asking for money. "Some other telltale signs of an online romance scam include wanting to communicate with you right away on an email account outside of the dating site, claiming to be working abroad, asking for your address and poor grammar which is often a sign of a foreign romance scammer," Weisman said, pointing out that many romance scams originate in Eastern Europe.
e-Cards: The wrinkle used in electronic greeting cards is that they can be loaded with malware. If someone clicks on the link to open the card, their computer or phone will be shot with a love arrow of malware that can steal personal information and use it to turn the email recipient into a victim of identity theft.
Delivery scams: "A common delivery scam operating on Valentine's day involves a delivery of a gift basket of wine and flowers to you, however the person delivering the gift basket requests a small payment, generally five dollars or less, as a delivery fee because alcohol is being delivered," Weisman said. He warns that if the person delivering the basket will only accept a credit card as payment, that could also be a red flag. While credit cards seem like a fairly typical way of doing business, what often happens in this scheme is that when a customer turns over their credit card, the scammer then takes down the information and, then, goes on a shopping spree, running up charges to their heart's content.
Don't be a stupid cupid
"Never trust an online florist or other retailer until you have checked them out to make sure that they are legitimate," Weisman advises. "Otherwise, you might be turning over your credit card information to a scammer." 
And when it comes to anything sent through email, he says to always confirm the legitimacy of an email or text message before clicking on links contained in the message.