---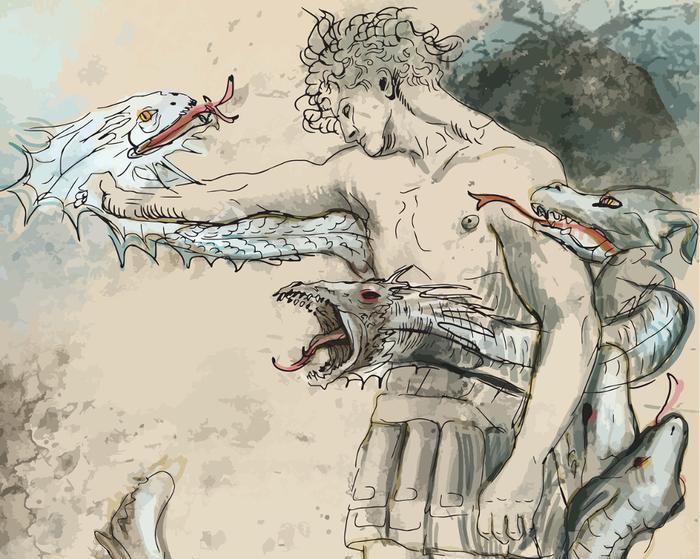 In ancient Greek mythology there was a multi-headed monster called the Hydra, which was extremely difficult to kill because anytime you chopped off one of its heads, two new ones grew in its place. Even so, fighting a hydra is ridiculously easy compared to stamping out scam artists — every time you expose or prosecute one, dozens more arise to replace it.
To demonstrate, check out this random sampling of news stories—not even from the past week, but just from the past two days. We'll start with the good news: on March 31 the Federal Trade Commission announced that it managed to crack down on a massive telemarketing scam that bilked elderly Americans out of roughly $20 million.
But March 31 was also the day security blogger Brian Krebs first asked "Who's behind the 'BLS Weblearn' credit card scam?" (Short answer: some very sophisticated thieves, and meanwhile, if you have a credit or debit card, check your bill extra-carefully in case it contains any fraudulent charges from names like "BLS Weblearn" or "PSI Weblearn.")
Also on March 31, news station KSDK 5 in St. Louis warned AT&T customers to watch out for a new scam wherein phishers lured people to a fake AT&T website in hopes of stealing their personal information and installing malware programs on their computers.
Despicable new scam
That day, we here at ConsumerAffairs warned you about a despicable new scam wherein fake IRS agents threaten innocent people with arrest or deportation unless the victims cough up large sums of cash. That particular IRS phishing scam announced on March 31, with thieves contacting their victims over the telephone, is not to be confused with the otherIRS scam announced on March 31, where thieves send their victims bogus emails that look to be from the IRS Taxpayer Advocate Service.
Also on March 31, the Madison County sheriff's office in New York State warned residents with home-based businesses to watch out for a con artist posing as a vendor to target small-business owners in the area, and police in Collinsville, Illinois warned residents to watch out for scammers pretending to be power company representatives threatening to turn off the electricity to a given address unless the victim made payment over the phone.
The Macomb Daily in Michigan reported a similar scam the next day; for at least the past year, scam artists in Oakland County posing as utility-company employees stole thousands of dollars from area restaurants and other small businesses. The Journal-News reported a similar scam in North Carolina, targeting residents who get their power from Duke Energy.
If you live in Douglas County, Colorado, your local sheriff's office spoke to the news media on April 1 to warn residents away from a "jury duty phone scam" -- a caller claiming to be from the sheriff's department says you're facing arrest for having missed jury duty, but if you make a payment over the phone, the charges will go away.
They sound convincing
It's worth pointing out: scams like these can sound particularly convincing because – yes, power companies really can turn off electricity for non-payment (or lost payments). The IRS really does go after delinquent taxpayers. Sheriff's departments do have authority to collect fines, conduct foreclosures and enforce liens in certain instances — and skipping out on jury duty (or even honestly overlooking a jury-duty notice) really will get you in trouble.
However: in all such cases, even if you genuinely do owe extra utility fees, more taxes, a missed-jury-duty penalty or what have you, these organizations never demand payment over the phone, nor do they require payment in cash, or with a pre-paid money card or some other untraceable source.
And, while all such organizations will tell you "Pay up by a certain time or face consequences," that time is always at least several days in the future, not "Pay up within the hour else you lose your electricity, or even your freedom."
Stay up to date on developing scams -- check our Scam Section regularly.
---