---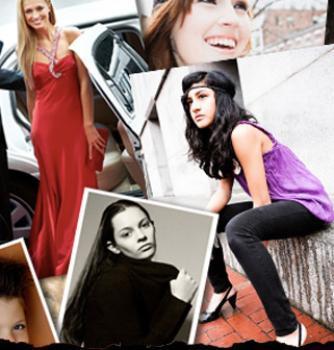 One of our basic "don't get scammed" rules is this: never trust any "employment agency" or related business that promises you some wonderful, well-paying dream job—only if you spend money buying something the agency's trying to sell.
Another anti-scam rule is "Name any successful and wealthy model, movie or TV star, and chances are that person's glamorous career did not start at the Barbizon Modeling and Acting Centers."
Recently, we received two complaints about Barbizon in the same day, and found a few more when we checked the last couple months' worth of archives— all from annoyed people who did waste time, but luckily did not waste any of their money, attending what they thought would be a job interview but actually proved to be a hard-sell sales pitch: spend thousands of dollars on "classes" and "training" and "photo sessions," and then, they say, they'll maybe make you a model or actor or some other celebrity dream job.
On Nov. 19 we heard from two different people annoyed by their recent Barbizon encounters. Lashonda M. of Fort Lee, Va., wants to remind people "everything that sounds good isn't always good" — especially not from someone pressuring you to give them money.
Nice and convincing
"When we got to the hotel where they were holding interviews, everything sounded really nice and convincing …. until we were told the price at the end of the briefing, of course. After I looked online at the reviews for the company, I started to think that this was not such a good investment for our daughter. Even though my daughter was selected to attend the classes, we still elected not to pursue with this agency."
Excellent idea, since "selected to attend the classes" is, in this context, synonymous with "offered the chance to spend thousands of dollars."
Lashonda decided that "Even though the company had a good pitch, emphasizing building up confidence and pursuing your dreams, our children will have confidence and pursue their dreams if we as parents are supportive of them. …. we would rather spend $2,000 on tuition or books that will give our daughter a better opportunity for economic times to come. Everything that sounds good isn't always good, check out the online reviews first."
The same day Lashonda told us her story, we also heard from Patricia S. of Lubbock, Texas, who told us that one day, her daughter went to the nearby shopping mall and entered a drawing to allegedly win a trip to New York City. She did not win, but some time later, got an out-of-the-blue phone call from a Barbizon representative, offering her the chance to go to the local Civic Center to "interview" for a part-time modeling job with Barbizon.
Patricia said, "I was so excited for her because I was under the impression that Barbizon was a legit company. I researched it a lot, and found way too many bad reviews, and ignored them all."
Uh-oh. When Patricia and her daughter went to the Civic Center the day of the Barbizon "interview," they saw dozens if not hundreds of other girls were attending the same interview.
"So we arrive and see a bunch of chairs lined up and a projector screen ready. About 6 ladies dressed in black. So they start this 'interview' with a cheesy video of the success stories …. It all follows with a long speech from the 'chief director' [who] says she had a double masters [degree] in I don't know what by age 25. and how she has 12 gold medals in who knows what ….After all that do's and don'ts of Barbizon speech by that strong-charactered woman, we are turned over to [another] head of department … By now it's about 1040."
Modeling potential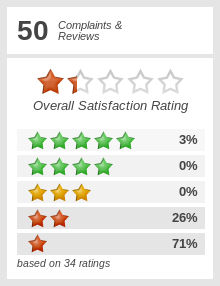 Patricia and her daughter waited for her name to be called, and watched while girls called before her were asked to try various "poses" to allegedly determine their modeling potential. When her daughter's turn finally came, Patricia said, she did the poses, and the Barbizon representative offered to give the daughter six months of "training" for $2,160 — but only if the family signed up right away. "So she goes on to say how we have to call her the next day (Sunday) at 8pm and how she WILL NOT call us. That the big opportunity will go to the next girl."
That "buy now or lose this amazing opportunity forever" gambit is a pretty common tactic among scammy sales pitches. Remember: the seller of a legitimate product or service isn't afraid of potential customers actually taking time to think before they buy.
Of course, Barbizon's promise/threat to "NOT call" Patricia turned out to be untrue. After Patricia told her disappointed daughter that Barbizon wasn't worth it, "Now I am getting a bunch of texts (not calls) of how important it is to reach them."
Chantey of Stone Mountain, Ga., wrote us to say "I would like to hug each person who made a complaint, and scream 'thank you' for keeping a vigilant watch on this company. Sadly, they're up to the same old tricks! …. We went thru the hoop dream process with our 8-yr-old. If I had not read everyone's comment, I would be faxing over this contract & credit card info to support this company by noon today."
At the mall
Another reader, 12-year-old Amber from Fort Worth, Tex., came in contact with Barbizon after she and her 17-year-old sister went to the mall. "Two girls approached my sister and I claiming that if I filled out a form, we could possibly win a $500 shopping spree. Honestly, I try to avoid people like this because 99.99% of the time, it turns out to be a bad thing and they're trying to scam me. I should've listened to myself and gone with my instincts."
But instead, she and her sister filled out the cards. "Most of the time, I never win ANYTHING, so I expected absolutely NOTHING to come out of this," Amber said. She definitely did not win any shopping spree …. But a month after her trip to the mall, Amber's mother got a call from Barbizon, allegedly offering Amber the chance to interview for a "possible part-time modeling job."
You know what happened next. When Amber arrived for her interview, "I was extremely surprised to find a ballroom filled with 200 or more chairs, and a large projector screen. Ummm, I thought this was an APPOINTMENT? The lady who called my mom originally insisted that this was NOT an open call, but honestly...what do you call 200 total hopeful models in one room?"
Of course, Amber was eventually offered the chance to maybe possibly one day model for Barbizon — if she first enrolled in some "training classes" for $2,000. Her parents, naturally, refused.
"The next day, I did lots of research about Barbizon. I swear...99.99% of the reviews online are nearly identical to my story. Almost every story in here involves someone approaching their daughter at a mall and asking them to audition to be a model. The only difference is that my name and number were taken by two people who claimed to be giving away a $500 shopping spree. I am in disbelief this company has the nerve to trick little girls with big dreams from their parents' money."
"I got scouted"
Jesse H. of California is not. Jesse's complaint was much shorter: "Ill make this short. I'm 17 years old and when I went to go to Barbizon I was told I got scouted. The executive director was really nice to me and told me I had a chance in the business when I messed up on lines. She keeps bothering me and telling me I have great potential. Scam. She keeps wanting money …."
If anybody ever offers you some lucrative dream job – "We'll make you a supermodel, a movie star, a best-selling novelist, but only if you pay us first" – just remember: if they really cared about your "potential" in these fields, they'd be paid on a commission: first they find you some paying work, then they get a percentage of what you're paid. But if the agency demands you pay them something in advance, their business model is based on taking money from you, not getting money for you.
---