---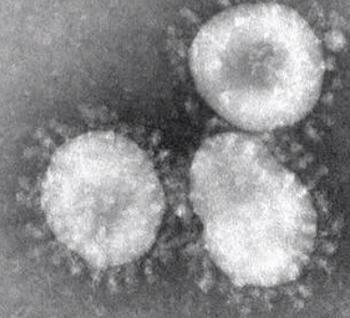 A 61-year-old Saudi has become the latest fatality attributed to a SARS-like virus that has caused at least 30 deaths in the Middle East, the U.K., France and Germany.
The virus is "a threat to the entire world," the World Health Organizaiton's (WHO) general director said earlier this week. Margaret Chan said it "is not a problem that any single affected country can keep to itself or manage all by itself."
Known as the Middle East respiratory syndrome coronavirus (MERS-CoV), the virus has a high fatality rate, so far killing more than half those it infects.
The World Health Organization (WHO) has received reports of laboratory-confirmed cases originating in the Middle East. The other cases mostly involved patients who had traveled from the Middle East.
In France, Tunisia and the United Kingdom, there has been limited local transmission among patients who had not been to the Middle East but had been in close contact with the laboratory-confirmed or probable cases, the WHO said.
"Based on the current situation and available information, WHO encourages all Member States to continue their surveillance for severe acute respiratory infections (SARI) and to carefully review any unusual patterns," WHO said in an update. "Health care providers are advised to maintain vigilance. ... Clinicians are reminded that MERS-CoV infection should be considered even with atypical signs and symptoms, such as diarrhea, in patients who are immuno-compromised."
WHO said it does not yet advise special screening at points of entry nor does it currently recommend the application of any travel or trade restrictions.
Although the virus is similar to SARS -- Severe Acute Respiratory Syndrome -- it is not identical. It causes symptoms including fever and a cough and can lead to pneumonia and kidney failure.
---