---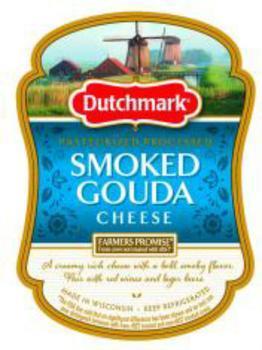 Saputo Inc. has initiated a recall of certain Gouda cheese products over concerns of a potential listeria contamination. Supplier Deutsch Kase Haus LLC notified the company of the danger after finding that its products may have been compromised
Listeria monocytogenes is an organism that can be potentialy fatal to young children, the elderly, or consumers with frail or compromised immune systems. However, even healthy consumers can experience symptoms such as high fever, severe headache, stiffness, nausea, abdominal pain, and diarhhea. Pregnant women who are infected stand the chance of having a miscarriage or stillbirth.
The recall covers two products -- Great Midwest Applewood Smoked Gouda Cheese and Dutchmark Pasteurized Processed Smoked Gouda Cheese. Both were sold nationwide, primarily in retail stores and at deli counters.
Information on the brand, product, pack size, universal product code (UPC), and "Sell By" date can be found below. No illnesses have been associated with this recall thus far.

What to do
Consumers who have purchased either recalled product are urged to dispose of it or return it to the place of purchase for a full refund. If you are concerned about any illness or injury as a result of consuming the product, contact your healthcare provider immediately.
For more information, consumers can contact the company at 1-877-578-1510, Monday through Frida, between 9 a.m. and 9 p.m. EST. 
---