---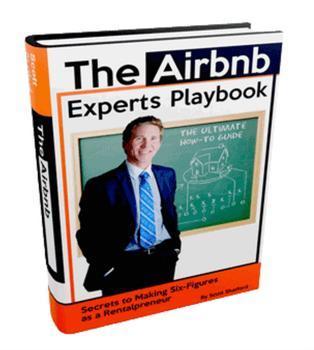 Santa Monica is one of those places that sees itself as just about perfect, and it takes a dim view of any deviation from ideal behavior, like renting out your apartment on Airbnb.
The city council in May 2015 made it illegal to rent a home for less than 30 days, hoping to squelch the fast-spreading growth of Airbnb rentals in the idyllic beach town adjacent to Los Angeles. (You can rent a spot on your couch or spare bedroom but only if you remain in residence).
This didn't sit well with Scott Shatford, a successful Airbnb host who has said his five rental properties bring in thousands of dollars a month. Like a smalltime Donald Trump, he has shared the secrets of his success -- well, some of them anyway -- in a free e-book he distributes through his website Airdna.co, which claims to help hosts price their units "like a pro."
No deviation
But Santa Monica takes its pristine quality of life seriously and now has a full-time task force dedicated to stamping out Airbnb rentals, and it didn't take long for Shatford to fall under its steely gaze.
Shatford soon found himself charged with eight misdemeanor counts of operating a business without a license and violating the anti-Airbnb ordinance, and yesterday Deputy City Attorney Yibin Shen said Shatford had pleaded no contest in a plea deal and had agreed to pay $3,500 and to stop renting his properties. He was also placed on two years' probation. 
Shatford, 36, thinks it's all a waste of taxpayers' money. "The city came after me, to make me their little poster child and be able to promote me as their first victory. … It's pretty silly," he told the Los Angeles Times. 
The city says it hopes the Shatford case will make it clear to other Airbnb hosts that it's serious about enforcing the new law.
As for Shatford, he says he's moving to Denver, where he hopes to find a more tolerant and accepting attitudes.
---