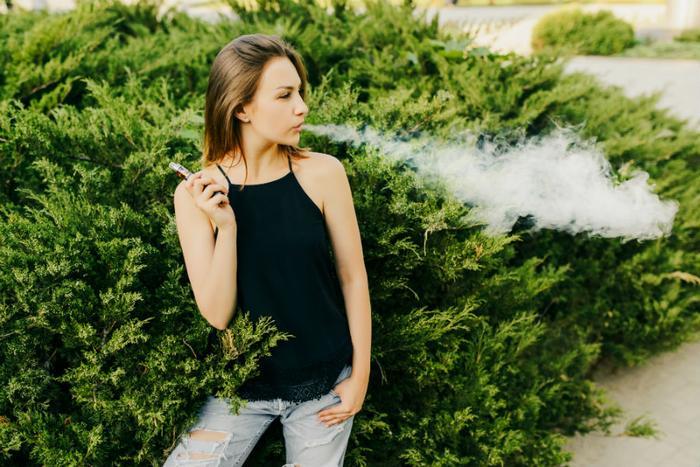 City supervisors in San Francisco are set to make the city the first in the country to prohibit all sales of e-cigarettes. The move comes as federal regulators continue to formulate ways to combat the alarming surge in teen vaping rates.
In addition to banning e-cigarette distribution and sales, city supervisors are expected to vote to impose a ban on manufacturing e-cigarettes on city property. The measures, which will receive a final vote next week, are each intended to prevent e-cigarettes from taking the place of traditional cigarettes.
Though vaping is considered to be less harmful than smoking cigarettes, researchers say the health risks of e-cigarettes may be more extensive than consumers may have been led to believe.
"This is about thinking about the next generation of users and thinking about protecting the overall health and sending a message to the rest of the state and the country: Follow our lead," Supervisor Ahsha Safaí said in a statement to the media.
Addressing the rise in teen vaping
While vaping may be a useful tool in helping some smokers quit, former FDA Commissioner Scott Gottlieb has said that the agency "will not allow that opportunity to come at the expense of addicting a whole new generation of kids to nicotine."
Just recently, the FDA reprimanded four vaping companies for failing to ensure that content posted by social media influencers contained the statement, "WARNING: This product contains nicotine. Nicotine is an addictive chemical."
"Given the significant risk of addiction, the failure to disclose the presence of and risks associated with nicotine raises concerns that the social media postings could be unfair or likely to mislead consumers," federal regulators said in letters sent to the four companies.
Juul, the leader in the e-cigarette industry, wasn't among the companies that received a letter. However, the manufacturer was accused of reneging on its promise to serve only as an "off-ramp" for smokers to quit when it accepted a $12.8 billion investment from tobacco giant Altria.
The upcoming vote in San Francisco could have a big impact on Juul, which is headquartered in the city. Juul is currently backing a signature-collecting initiative for a November vote to overrule the measure.
Banning vaping products for all adults in San Francisco "will not effectively address underage use and will leave cigarettes on shelves as the only choice for adult smokers, even though they kill 40,000 Californians every year," a spokesman for Juul told the Associated Press.
If imposed as expected, the ban would go into effect in around seven months.