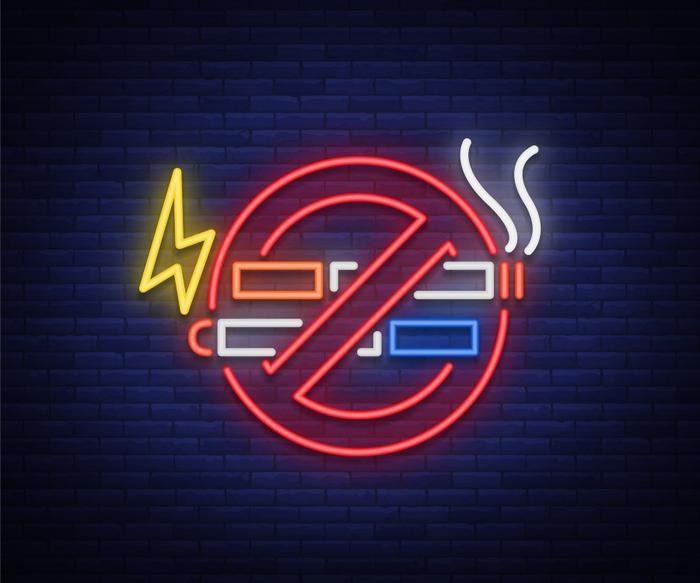 On Tuesday, San Francisco became the first U.S. city to ban e-cigarettes when city officials passed an ordinance prohibits selling nicotine "pods" -- cartridges that contain nicotine and used in a vaporizer -- or electronic smoking devices that haven't been approved by the Food and Drug Administration (FDA).
"There is so much we don't know about the health impacts of these products, but we do know that e-cigarette companies are targeting our kids in their advertising and getting them hooked on addictive nicotine products," San Francisco mayor London Breed said in a statement.
Who'll be the next to step up?
It'll be interesting to see if San Francisco's ban catches fire and moves to other cities. Two other cities in the Bay Area --  the cities of Richmond and Livermore -- have already announced that they may follow in San Francisco's footsteps.
On a state level, 48 states have laws in place prohibiting access to e-cigarettes for people up to 18 years old or older. 
On the federal level, the initiative has great support from the FDA. Last year, the agency carried out the largest coordinated enforcement effort in the FDA's history when it issued more than 1,300 warning letters and fines to businesses that illegally sold e-cigarette products to minors.
Manufacturers say they're on board, at least with teen use
Teens are the primary consumer target for e-cig companies. Close to 21 percent of U.S. high school students and 5 percent of middle schoolers say they've used electronic cigarettes in the past 30 days. Adding to that concern is an estimate that some addicted minors spend as much as $1,500 per year feeding their e-cig habit.
Juul -- the largest e-cig manufacturer, one owned in part by Altria, the parent company of Philip Morris -- has its white hat on and says it's behind the prohibition to minors all the way. In its "commitment to youth prevention," Juul promises it will:
Suspend the distribution of non-tobacco and non-menthol-based flavored JUUL products to retail outlets;

Enhance its e-commerce platform to ensure purchasers are 21+ and to prevent bulk purchases;

Promote retailer compliance to ensure retail stores do not sell JUUL products to those underage;

Exit its U.S. Facebook and Instagram accounts; and

Develop technology-based solutions to prevent youth use.
Finding out the full impact will take time
It's too early to predict the long-term effects of e-cigarette smoking. With tobacco, there were decades of use and diseases to draw from. But researchers are already seeing some similarity in how genes and proteins are affected. 
"While many of the chemicals found in e-liquids are FDA approved, they are approved for ingestion, not inhalation," said UNC School of Medicine toxicologist Ilona Jaspers. "When you switch the route of exposure (inhaling instead on ingesting), and go through the lung, the lung is really not a good organ to metabolize foreign compounds."