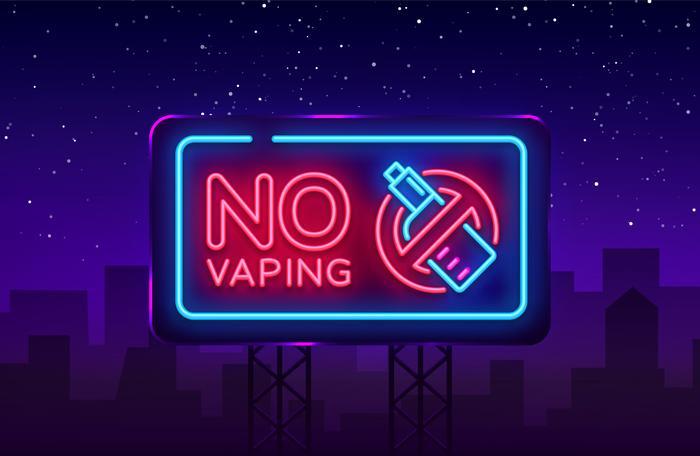 San Francisco city officials have introduced a measure to ban the sale of e-cigarettes within the city until the Food and Drug Administration (FDA) can rule on their safety.
It's the first U.S. city to consider outlawing the sale of the electronic nicotine-delivery devices, which have come under fire because of their growing popularity among teens. The city has already outlawed the sale of flavored e-cigarettes because they are believed to be more popular with young people.
If the proposed ordinance is adopted in San Francisco, it would prohibit the sale of e-cigarettes within the city limits, either in retail stores or online. The measure was announced Tuesday by the city attorney, Dennis Herrera, and Supervisor Shamann Walton.
"San Francisco has never been afraid to lead and we're certainly not afraid to do so when the health and lives of our children are at stake," Herrera said.  E-cigarettes have wiped out the hard-fought gains we have made in curbing youth tobacco use. Today we are taking action to protect our kids."
Would require FDA review
Herrera said the law requires a new tobacco product, before it goes on sale, to be reviewed by the FDA for its impact on health.
"Inexplicably, the FDA has failed to do its job when it comes to e-cigarettes," Herrera said. "Until the FDA does so, San Francisco has to step up. These products should not be on our shelves until the FDA has reviewed the threat they pose to public health."
Walton singled out Juul, an e-cigarette maker owned by Altria but based in San Francisco,  claiming it is contributing to increased numbers of people addicted to nicotine.
"Banning vaping products that target young people and push them towards addiction to nicotine and tobacco is the only way to ensure the safety of our youth," he said.
'Modern day prohibition'
In an interview with USA Today, Gregory Conley, president of the American Vaping Association, pointed out that actual tobacco products, such as cigars and cigarettes, are still legally sold in the California city.
"No youth should vape, but no politician should try to enact modern-day prohibition," Conley told the newspaper. "It is hard for San Francisco to get even more absurd, but this proposal and the rhetoric around it is absolutely insane."
If the San Francisco action weren't bad enough for Juul and its parent company Altria, FDA Commissioner Scott Gottlieb disclosed that his meeting last week with Altria officials to discuss its e-cigarette business was "difficult."
Gottlieb said the meeting left the firm impression with him that Altria's decision to invest in the e-cigarette maker last year was purely a business decision and not an effort to offer a tobacco substitute.