---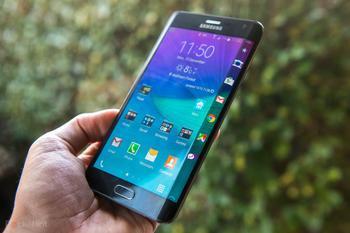 Samsung has confirmed it is recalling its new Galaxy Note 7 smartphone and will replace every device that has been sold since its introduction on August 19.
The extraordinary step comes amid 35 reports of exploding batteries, mostly in Korea. The company also said it is suspending sales of the Note 7 temporarily.
The Galaxy Note 7 hit the market in mid August to mostly rave reviews. Consumer Reports praised its design and toughness, noting it is one of the first smartphones "to protect its screen with Corning's Gorilla Glass 5, which Corning says can help smartphone screens survive a "1.6-meter, shoulder-height drops onto hard, rough surfaces up to 80 percent of the time."
It was also impressed with the phone's battery, which it said should be powerful enough to allow for more than 40 hours of mixed use. Now, of course, it is that more powerful battery that is at the center of what is undoubtedly a marketing and PR crisis.
35 incidents in about two weeks
"To date there have been 35 cases that have been reported globally and we are currently conducting a thorough inspection with our suppliers to identify possible affected batteries in the market," Samsung said in a brief statement.
The Note 7 is the flagship of the Samsung smartphone line up, with advanced features, a spectacular camera, and the ability to make notes using a stylus. The timing is also not favorable to the Korean electronics firm.
Next week, Apple is expected to introduce the latest upgrade in its product cycle, the iPhone 7. Samsung and Apple have long been rivals in the smartphone space, even suing one another over the years for patent infringement.
While Samsung has agreed to replace the one million devices that have already been sold, it has yet to provide these consumers with details on how to get a replacement. The company said those details will be forthcoming next week.
---