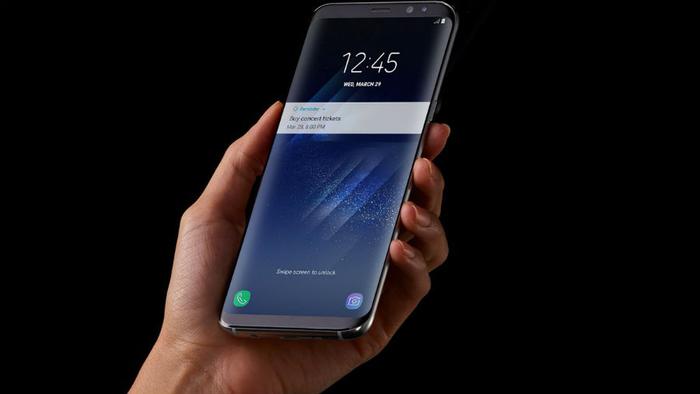 Samsung users are grumbling about their Galaxy S9 and Note 8 phones randomly sending out photos and texts to people in their contact list. The glitch reportedly leaves no record of anything ever being sent.
News of the problem started showing up in Samsung's community support forums and spread quickly across the techsphere. While Samsung hasn't released an official explanation, people who've experienced the mishap report the fault rests with Samsung Messages, Galaxy devices' default messaging app.
"S9+ sent my entire photo gallery to my girlfriend last night, wrote one Galaxy S9 owner on Samsung's support forum. "Last night around 2:30 am, my phone sent her my entire photo gallery over text but there was no record of it on my messages app. However, there was record of it on tmobile logs. Why would this happen?" As hard as he tried to find an answer, the user said no one in the comments section of the forum could figure out why it happened.
However, there are plenty of theories elsewhere as to why this is happening. Some of the complainers say they're T-Mobile customers, which led techies to question if the issue was related to one of T-Mobile's RCS (Rich Communication Services) updates. When ConsumerAffairs asked T-Mobile for comment, a company spokesperson referred us to Samsung.
Another hypothesis is that the problem affects only shared plans because some customers report the photos had been sent only to partners or family members.
Is there a fix?
In a statement to ConsumerAffairs, Samsung said that it will be continuing to monitor the issue.
"Samsung has reviewed this matter thoroughly these past few days; however, there were no hardware or software issues found to be relevant to this particular case. While there have been no known similar customer reports globally, we will continue to investigate this issue further. We encourage any customers who may have questions or concerns to contact their local Customer Service center at 1-800-SAMSUNG," a company representative said
While Samsung has yet to report a definitive fix, but TechCrunch reported two possible fixes for those concerned about their Galaxy S9 and Note 8 phones.
The first solution involves going into the phone's "app settings" and turning off Samsung Message's ability to access your storage. The upside is that taking that step will prevent the phone from sending anything -- including photos -- that's stored on your phone. The downside is that you'll have to turn permissions on again if you want to send photos or files through the Samsung Messages app.
The second solution is to stop using Samsung Messages until the company says the issue has been resolved and switch to a third-party messaging app instead.