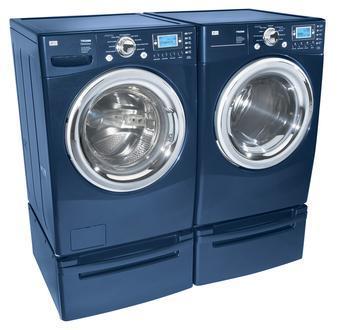 What do you look for when you shop for a laundry or kitchen appliance? If you are like the consumers in the latest J.D. Power Appliance Studies, you value performance, reliability and warranty as much as price, styling and appearance.
Warranty, in fact, appears to be gaining in importance – perhaps because consumers have had, or expect to have, problems with their appliances. Granted, ConsumerAffairs tends to hear from appliance owners only when they have a problem, but our pages have cataloged thousands of issues with all types of appliances over the years.
The J.D. Power studies of laundry and kitchen appliances measure consumer satisfaction in five categories of major home appliances: clothes washers; clothes dryers; dishwashers; cooktops/ranges/ovens; and refrigerators. Overall customer satisfaction is measured in six factors: ease of use; features; performance and reliability, including how well the appliance functions, noise level and energy efficiency; price; styling and appearance; and warranty.
Warranty
When it comes to kitchen appliances, consumers in the study said a lower cost appliance with a good warranty was of prime importance. In the laundry room, consumers placed greater importance this year on the warranty, as well as ease of use.
The studies show the length and scope of warranty contributes approximately one-tenth to overall customer satisfaction across all major appliances, which has increased by nearly two percentage points during the past three years.
"We continue to see a tightening of scores among the highest-ranked brands, which is very telling in that, although specific brands have specific strengths, in the end there are a number of brands delivering an outstanding customer experience," said Christina Cooley, director in the home improvement industries practice at J.D. Power.
"In this extremely competitive environment, brands that have already proven themselves through their products will likely be able to further differentiate through their relationships with their customers, as demonstrated through their warranty, and ultimately providing a consistent and strong value message that incorporates both the product and long-term relationship with customers," Cooley said.
Samsung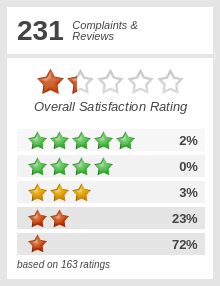 When it comes to washing machines, J.D. Power found Samsungranks highest in customer satisfaction for a fifth straight year, scoring 822 on a 1,000-point scale. While many consumers obviously may be satisfied with their Samsung washers, we tend to hear from the ones who are not.
"Purchased a Samsung washer on October 8, 2011," writes Steve, of Charlotte, N.C., in a ConsumerAffairs post. "The enamel paint is coming off on the underneath lip of the inside of the tub. Possible manufacture defect? Samsung says, 'sorry, warranty only one year.'"
Maureen, a consumer from Texas, says she purchased a new Samsung washer and dryer in 2012.
"So far the washing machine has been repaired twice for the same problem and now the dryer is on the fritz," she writes. "These are brand new machines purchased at around $1,000 per unit."
LG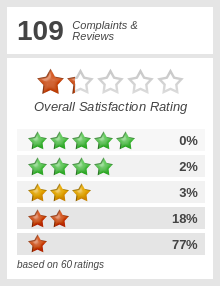 LG ranks highest in the J.D. Power study when it comes to dryers. LG performs particularly well in performance and reliability; ease of use; styling and appearance; features; and warranty.
But some of the consumers who have contacted ConsumerAffairs about their LG dryers say they have stopped drying.
"I contacted LG service who, after attempting to diagnose the problem, sent a service rep out on Monday," writes Cecelia, of St. Michael, Minn. "He found the problem to be the electronics board, but he did not have a replacement. He set up a return appointment for Wednesday, but called that morning to say the part was back ordered. It is now almost one week since I was last able to dry laundry."
Sub-Zero
In the kitchen, Sub-Zero is number one in refrigerators. ConsumerAffairs has fewer gripes about Sub-Zero refrigerators than almost any major brand, but not everyone is a satisfied customer.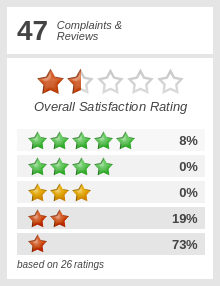 "I just experienced my third, expensive major repair with my Sub-Zero refrigerator in the past eight years," writes William, of Brentwood, Tenn. "This time it was a compressor motor for $350 including labor. Last time it was a condenser coil with about $400 for labor plus a double charge for the part. I am 70 years old and have never ever once experienced any problem with any other refrigerator."
Not every appliance that rolls off the assembly line is going to work to perfection. However, consumer reviews can be telling. When researching appliances, consumers should look for what appear to be trends in reported problems.
J.D. Power's advice to consumers is this: shop based on your specific needs related to function and style. Don't wait until after the purchase to figure out how to use the appliance or its special features. Ask the salesperson to explain and demonstrate the appliance's functions as well as to discuss the regular maintenance required.