---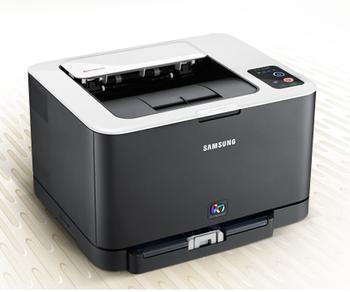 Samsung is the first company to be awarded a new safety certificate from Underwriters Laboratories (UL) covering high-tech products.
The award is for Samsung's new A3 Mono Multifunction printer, similar to the one shown here.
UL said Samsung Electronics "was able to identify safety hazards early in the product development phase and therefore design products more efficiently – shortening products' time to market and providing more performance options to demonstrate compliance."
The new UL safety performance standard -- known as IEC 62368-1 -- is "a shift from the traditional prescriptive standards to a new hazard-based concept, with more performance-based options," UL said.
The standard requires companies to use Hazard-Based Safety Engineering (HBSE) in product development.
Wide range of products
It covers a wide range of high-tech products including computing and networking products, consumer electronics, displays and display units, telecommunication products, office appliances including printers, musical instruments, and similar varieties of audio/video, information and communication technology equipment.
"This world's first certification reflects our commitment to hazard-free products that meet customer demands for both performance and safety," said Wooseog Kim, Vice President of R&D team at Samsung Electronics. "We are honored by the certification from UL and we consider this excellent recognition for our continued effort in discovering new possibilities in printing innovation."
"Samsung Electronics receiving the first-ever IEC 62368-1 certificate for its printer will have a great influence in future safety design and product development in the ever-changing world of technology," said Stephen Hwang, vice president and general manager of UL Korea.
---