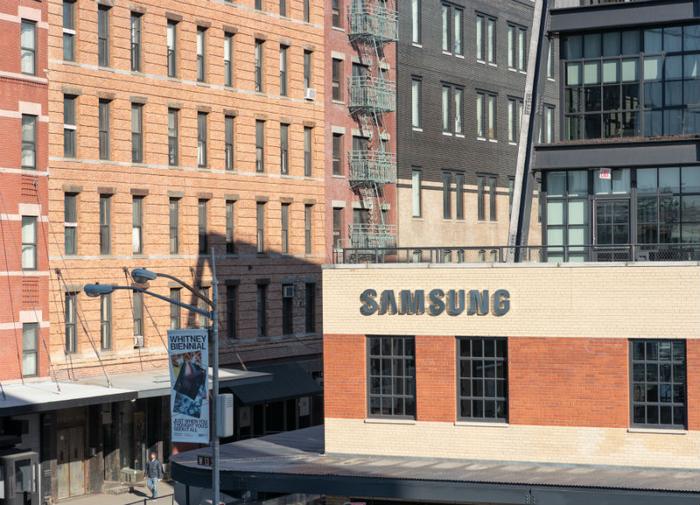 Samsung announced on Thursday that it's building a "customer care center" in Greenville, South Carolina as part of its continued effort to emphasize connectivity between its products and services.
The 34,928 square foot facility will help the company in its goal of creating what it calls "continuous user experiences."
"The way consumers are using technology devices is changing. We are entering a world in which the way consumers use and switch technology products is constant and seamless," said Michael Lawder, senior vice president of Customer Care at Samsung Electronics America.
"Today's announcement goes beyond our commitment to providing superior care for Samsung products, and ensures that Samsung customers are able to receive world-class education, training and support to connect their products and maximize their use however and whenever they would like."
Improving customer support
The new customer care center will create 400 additional jobs in South Carolina by 2020, 200 of which will be generated by the end of 2018.
The center will have two advanced training centers for agents, a display of the latest Samsung products, and a secure video chat support center. There will also be a "connected living lab" with products from both Samsung and its direct competitors to allow for on-site testing and comparisons.
Samsung's new facility will focus on emphasizing how the company's various products and services can interact and work together in a consumer's home.
Today, nearly 71 percent of American households own at least one Samsung device, and nearly a third of households across the country own three or more Samsung products. As the company grows more popular, officials say they are striving to provide the customer service needed to advance the way customers use its products.
"At Samsung, our goal is to provide Samsung Galaxy owners with a customer first care experience that is as innovative as our products," Lawder said.