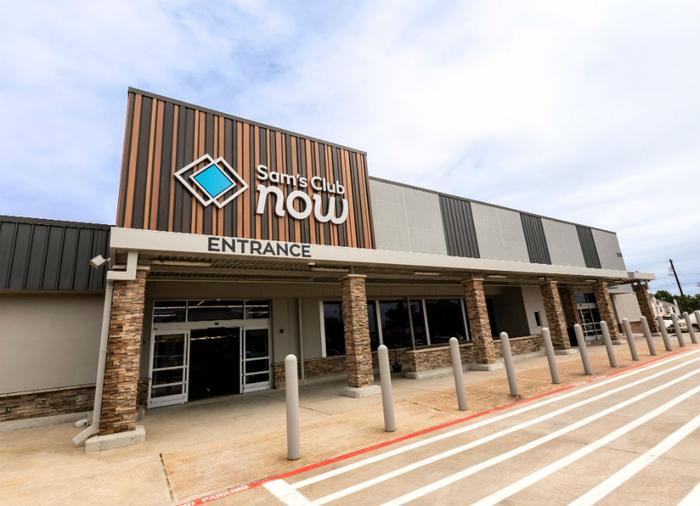 Next week, Sam's Club will open its first cashier-less store in Dallas, Texas. The store, dubbed Sam's Club Now, will rely on scan-and-go technology and a new app that enables customers to pay for items on their phones instead of having them scanned by a cashier.
Sam's Club Now will be about a quarter of the size of an average Sam's Club and membership will still be required to shop there. However, instead of cashiers, the store will include "Member Hosts" who will act more like concierges, the Walmart-owned company says.
"At its core, Sam's Club Now will be a technology lab that doubles as a live, retail club," said Jamie Iannone, CEO of SamsClub.com, in a statement. "It's where we will incubate, test and refine technologies to help define the future of retail."
No registers or cashiers
In addition to letting customers scan products' barcodes with their smartphone, the Sam's Club Now app (which customers are required to download to shop the store) lets customers build shopping lists.
Using a combination of machine learning and customer purchase history, the app will keep track of users' frequent purchases and automatically add them to the list. Shoppers can remove selected items from the list if not needed.
The app can also guide shoppers to where they need to go within the store to pick up the items on their list, as well as let users place an order to be picked up within the hour.
Sam's Club Now will officially open its doors to the public in a few weeks, but it's set to open on an invite-only basis next week. The company said it chose Dallas as the location for its test store because it's not too far from Walmart's headquarters in Bentonville, Arkansas; there is also an abundance of tech talent in the area.
Kroger has also started experimenting with the concept of a cashier-less store with its "Scan, Bag, Go" app, which lets shoppers scan and bag products as they shop.
In September, reports surfaced that Amazon could open up to 3,000 cashier-less Amazon Go stores by 2021.