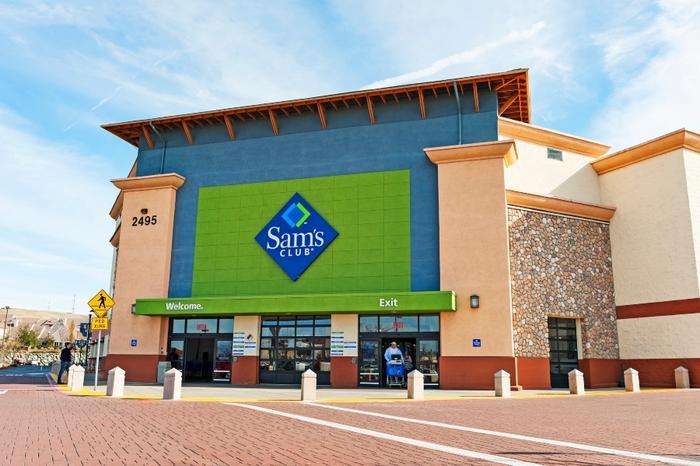 Good news for Sam's Club members who are still playing things safe as COVID-19 rages on. The warehouse club announced Thursday that it's launching curbside service at its 597 U.S. stores. 
Consumers who take advantage of the service will enjoy a contact-free experience in which they can order online and have items delivered to their car. However, while the initial version of the program is free for all membership levels, non-Plus Members will eventually have to upgrade to keep using the perk. 
Tried and proven
Sam's Club says it's fully tested the concept through curbside pickup trials at 16 clubs, and the results have been positive. 
"Sam's Club members have been integrating technology into their shopping habits for a while with Scan & Go, samsclub.com and in-club pickup," said Lance de la Rosa, Chief Operating Officer, Sam's Club. 
"As we continue to innovate to make the shopping experience better and faster for our members, we're proud to be able to quickly implement and offer curbside pickup across the country, particularly during a time when they are searching for alternative ways to shop."
How it works
As curb service goes, Sam's new version is fairly simplistic:
Once members set up an account, they place orders via the Sam's Club app or at samsclub.com. Products marked 'Pick up in Club' are eligible, but nothing else.

The next step is for members to complete an online shopping list, select a pickup time, and checkout. Same-day pickup is available for customers who want the option at apparently no additional charge.

When the customer gets to the store, they will use one of the designated pickup spots where a Sam's Club associate will load items into their cars.
The times the service is available is a plus, especially to people who have 9-to-5 jobs. Plus members can schedule curbside pickup orders between 7 a.m. and 8 p.m., Monday to Saturday, and 10 a.m. to 5 p.m. on Sundays. 
The company noted that it will continue to offer its Concierge Service for seniors and high-risk members on Tuesdays and Thursdays from 7 a.m. to 9 a.m., and Hero Hours (for first responders and health care workers) Sundays from 8 a.m. to 10 a.m., until further notice.